Hotel Tours Sisters La Défense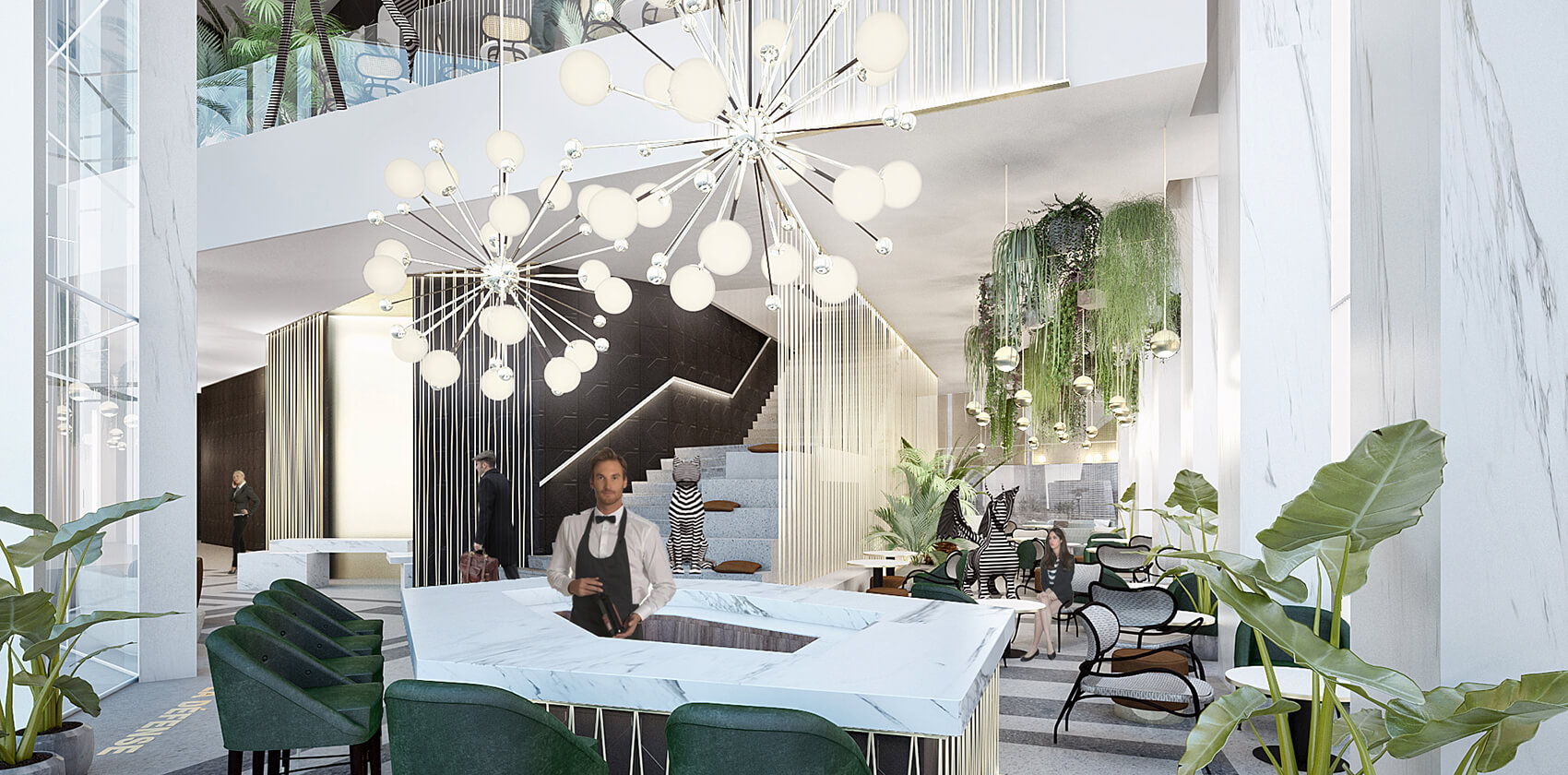 Name
Hotel Tours Sisters La Défense
Date
2018
Location
Paris, France
Team
Nataša Ivanišević, Sandra Barcons Planella
A&A Architects / Destila
A Pinch of Design
Client
The Radisson Hotel Group
Status
Concept Design
Public Spaces and Rooms Design at Radisson Collection Hotel at La Défense in Paris, France
In a 21st century building, surrounded by multinational corporate offices, and modern vertical buildings, we pay tribute to elegance and French refinement of the XXth century, reinventing the essence that made Paris a global icon.
The ambience of French brasseries is brought to the lobby thanks to the use of suspended plants, typical materials and elements found in the most common French dining outlets - wood, marble, distressed mirrors and brass that contrast in texture and colours with the upholstered seating and textile finishes.


Textile in all its distint textures, patterns and colours appears also on the walls in the form of curtains, wall panels lining and for illuminated artworks of the hotel rooms' headboards, reminding of a fine French fashion.
Terrazzo flooring and Versailles parquete, as well as details in white & black stripes, in the public areas and hotels rooms create recognisable geometric patterns that bring the legacy of Versailles and Art Deco style, inseparably linked to Paris.