Museum of Moslavina Kutina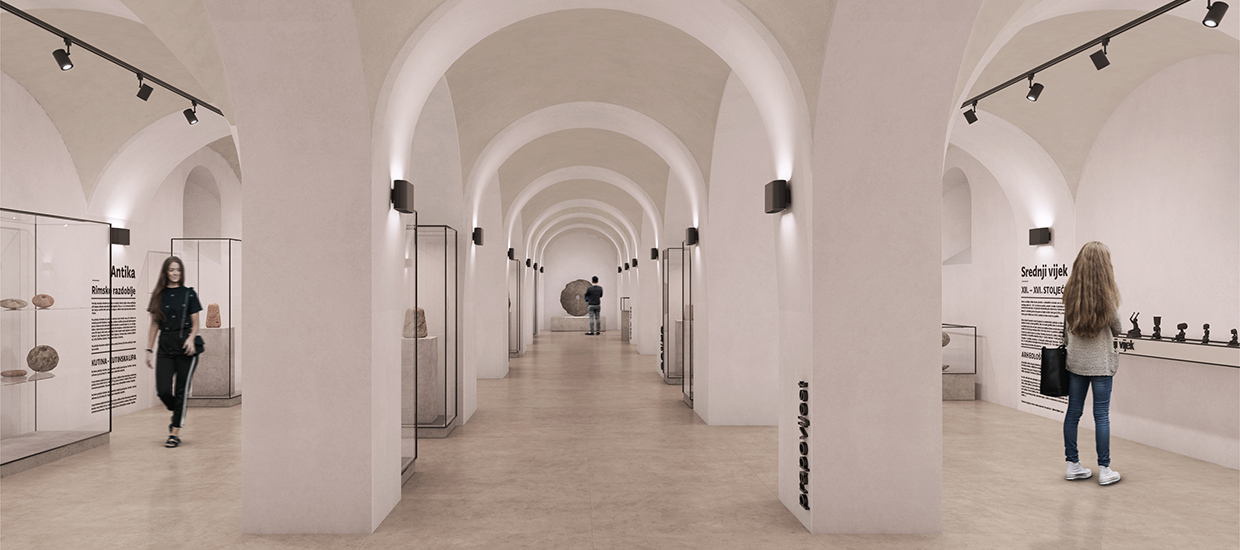 Name
Museum of Moslavina Kutina
Date
2019-2020
Location
Kutina, Croatia
Team
Nataša Ivanišević, Katarina Kozlović, Ines Mravunac, Krunoslav Šmit
A&A Architects / Faculty of Architecture, University of Zagreb
Client
Muzej Moslavine
Status
Construction Permit
The Renovation of the Erdödy Palace Basement and Design of Museum Spaces in Kutina, Croatia
Erdödy Palace, a baroque building - today's Moslavina Museum - is located within the city park in the center of Kutina. The building houses exhibition, office and ancillary rooms that serve the museum needs.
The basement space is nowadays in neglected conditions and so far has not been the subject of a serious adaptation, currently used only as a storage. This project plans to arrange the basement and convert it from storage to exhibition space, as well as to connect it internally to the ground floor with a direct vertical connection by placing a staircase and elevator. The newly planned staircase from the basement goes only to the ground floor since the ground floor and attic floors are already connected by the existing central staircase, while the elevator will continue to the attic.
This project plans the rehabilitation of the foundations by the subconcreting methods and the protection of basement walls and columns from capillary moisture. It also envisages the installation of heating, cooling and ventilation systems, distribution of electrical installations and all necessary actions to adapt the basement space and bring it into a museum, exhibition function.