Primary School Petrinja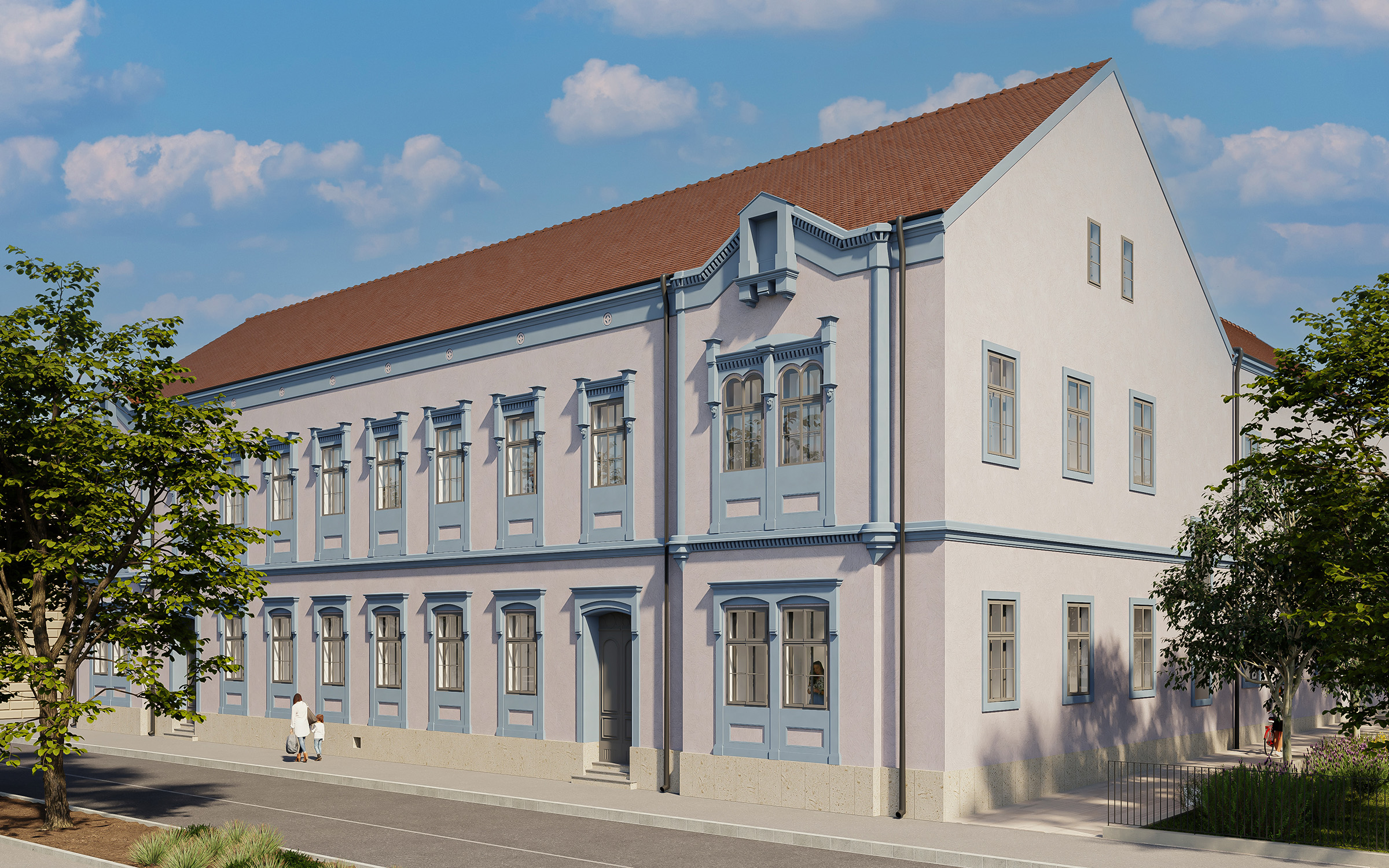 Name
Primary School Petrinja
Date
2022-2023
Location
Petrinja, Croatia
Team
Nataša Ivanišević, Krunoslav Šmit, Lucija Radelja, Ivan Matorić, Matija Piškur
Client
Sisak Moslavina County
Status
In works
Main project for the Complete Renovation of the Earthquake Damaged Building in the center of Petrinja
Upon completion of the renovation project, the primary school building in the center of Petrinja is returning to function after it was severely damaged in the earthquake. The building is an individually protected cultural asset, built in 1862. The new functional organisation resulted from the accommodation of new facilities, which includes the city library, the music school and the cultural associations spaces.
The ground floor is divided into the library and the music school. The representative entrance is from the main street. The secondary entrance to the library is in the courtyard of the building, which is accessed from the newly formed green area, designed as a playground for children with existing and newly planted trees, benches and sidewalks.
The library reception area is next to the courtyard entrance. The largest library spaces on the ground floor are oriented towards the atrium of the building. Next to the reception, a space for multiple purposes is formed. It is primarily a reading space that can be used as a lecture hall, a space for smaller events, workshops, book presentations, etc. The multi-purpose space is joined by another space for a book collection. The children's department occupies the space of the auxiliary building. Adjacent to the children's department is a playroom with accompanying dressing rooms and child-friendly sanitary facilities. On the first floor, there are staff workspaces and staff restrooms, while the restrooms are provided for library users on the ground floor.






The music school, like the library, has a separate entrance from the main street. The music school is divided into two floors. On the ground floor there is an assembly hall and a staff rest area, staff toilets and one classroom for group lessons. On the first floor, there are classrooms for individual lessons, solfeggio and accompanying sanitary facilities for users of the music school.
The cultural associations are located on the first floor. Access to them is provided through the common entrances of the library or music school. The choir and the orchestra have a symmetrical and the same functional scheme, which consists of a hall and an auxiliary room. The auxiliary room is designed for storage of instruments, music archive, rest area and wardrobe for users of the hall. A new system of partition panels with reinforced sound insulation enables the space to be divided into one large hall or two or four smaller halls depending on the need.