Pavilion La Canaria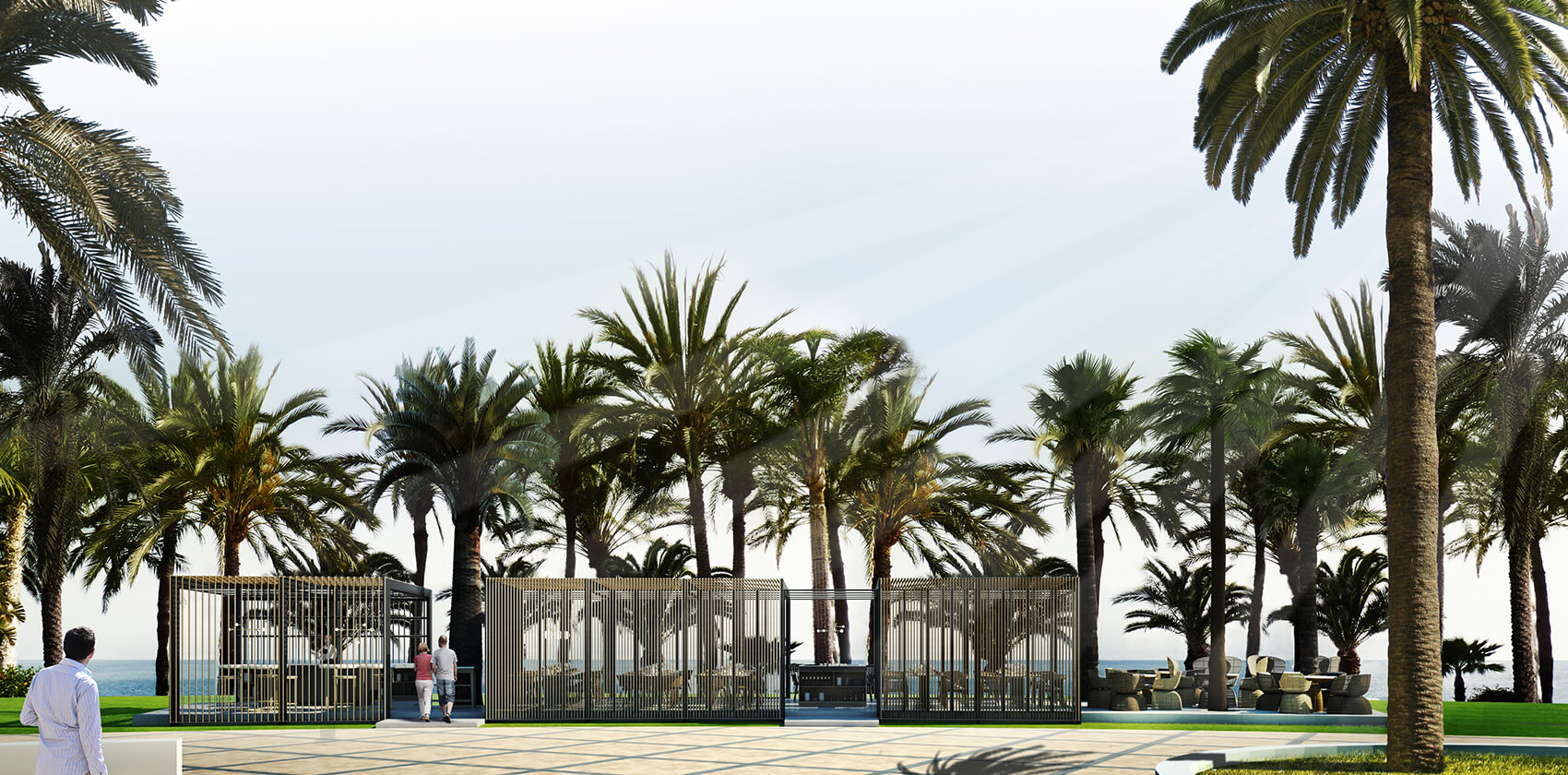 Name
Pavilion La Canaria
Date
2016
Location
Gran Canaria, Spain
Team
Nataša Ivanišević, Sandra Barcons Planella, Jordi Parcet Comas
A&A Architects / Destila
A Pinch of Design
Client
La Canaria Hotel Operation S.L.
Status
Concept Design
Design of the Gastronomic Pavilion at Radisson Blu Resort Arguineguín in Gran Canaria, Spain
The exceptional location of Radisson Blu hotel in Arguineguín and its extensive exterior areas with terraces, palm trees and swimming pools was considered as the starting point for implementing a new Gastronomic Pavilion near La Canaria restaurant where guests could enjoy dinner and views of the ocean.
The pavilion, with its outside barbecue area, is located in the garden between palm trees, offering a new dining experience, combined with music and on-trend events in winter or summer time, for both the resident guests and local market. Design evokes sensations of light, material, texture and the atmosphere of Gran Canaria, incorporating nature inside the space.
The structure of the pavilion is made of light elements and organic materials that merge with the landscape and can be easily placed and removed. Metal frames with large glass surfaces give the impression of being both inside and outside at the same time. Bi-fold glass surfaces create versatility as well as adding to the aesthetic, while coverings in form of vertical ropes are designed to enable play of light and shadow.


The use of wood, metal, glass and textile brings a sophisticated and seamless ambience, removing the borders between the inside and out. A careful choice of materials and textures scale the space, light and shadow with each other and bring a sense of expressivity to the place.