Restaurant 360° by Jeffrey Vella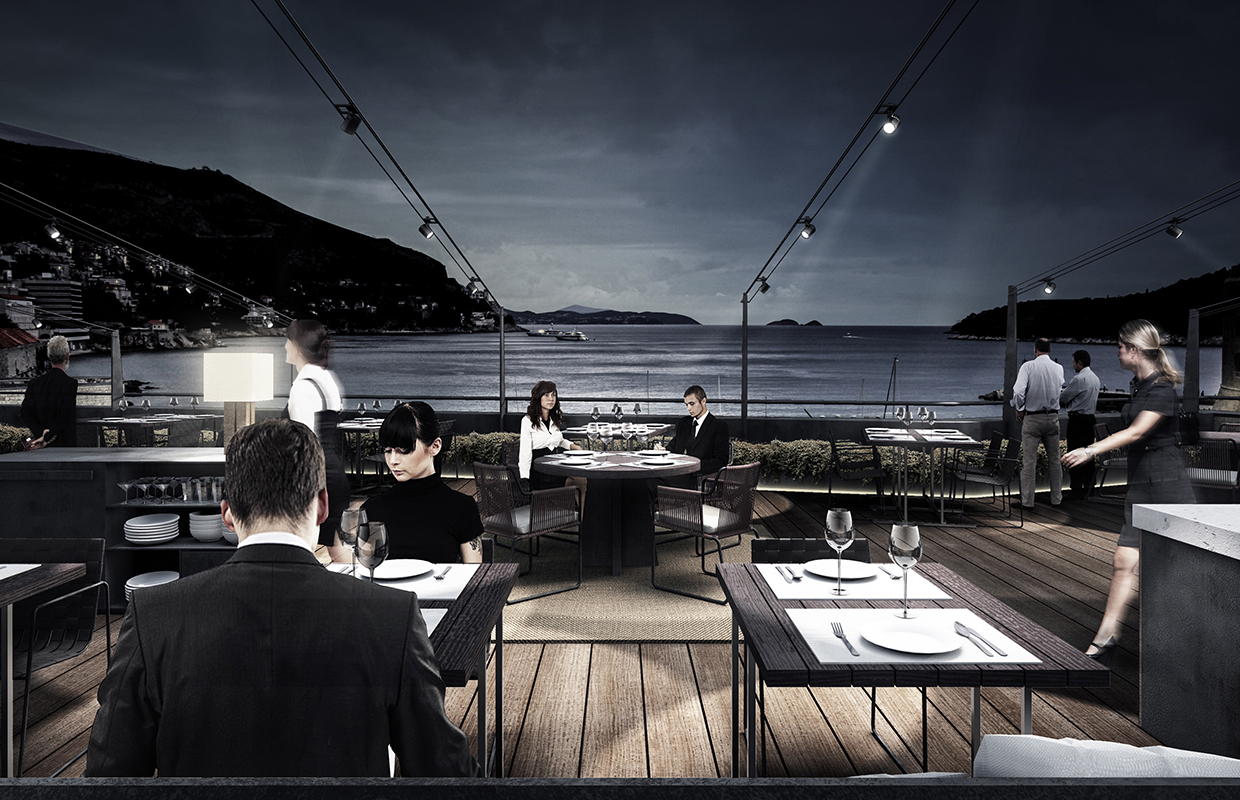 Name
Restaurant 360° by Jeffrey Vella
Date
2013
Location
Dubrovnik, Croatia
Team
Nataša Ivanišević, Carlos Dimas, Jordi Espinet, Jaime Font, Benjamin Iborra, Marcos Parrera
A&A Architects / Mesura
Client
Tifon Labirint d.o.o.
Status
Design Project
Concept Design of Restaurant 360° by Jeffrey Vella in Dubrovnik, Croatia
Only a handful of the restaurants in the world can presume of being part of a Unesco World Heritage monument. 360º by Jeffrey Vella is one of them, a unique space allocated on top of the City Walls of the Old Town of Dubrovnik. Visible from the sea and Old port, it forms part of the renowned skyline of the Pearl of the Adriatic.
Perceived by tourists as one of the greatest locations for views in the city, it is also a milestone in the culinary offer in Croatia. With its multiple ambiences and terraces, it delivers the perfect ambience to experiment history and legacy from inside. The welcoming restaurant areas act as a meeting point in which tradition and modernity meet. New design provides a mix between the warm heritage mood and the most ambitious contemporary look.