Rural Houses K1-K2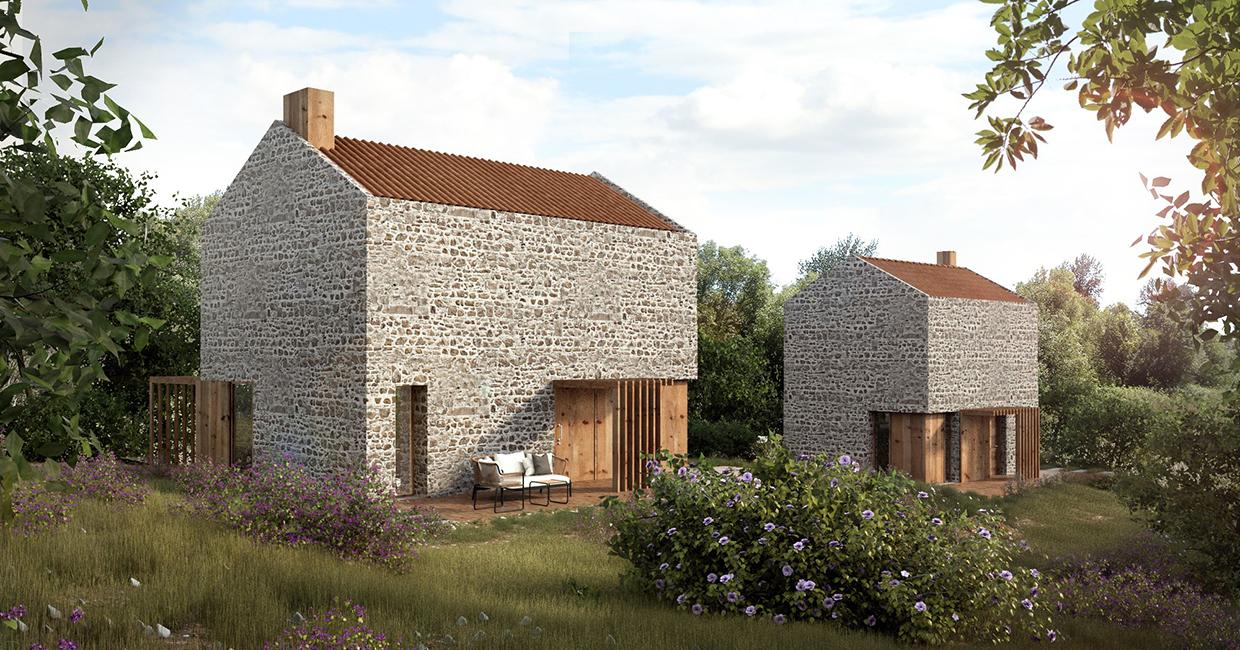 Name
Rural Houses K1-K2
Date
2016
Location
Ston, Croatia
Team
Nataša Ivanišević, Antonia Asturić, Krunoslav Šmit
Client
Private
Status
Execution Project
Basic and Execution Project of two Rural Houses in Česvinica near Ston, Croatia
The scope of the project is the reconstruction of two stone buildings in a rural settlement in the northwest of Ston field, connected to the town of Ston by a local road. Road and pedestrian access to the plot is provided from the northwest side. The terrain is mostly flat, with a slight slope.
Each house is organised as one residential unit with a ground floor and attic. The pedestrian access is covered with a timber pergola on opposite sides of both houses. The living units consist of a living room with kitchen and dining area, a bathroom and a bedroom on the gallery with a balcony. From the living area on the ground floor there is an exit to a timber terrace covered with a pergola to provide shadow on sunny days. The bedroom gallery is accessed by timber stairs. It is possble to exit from the bedroom to the balcony on the southeast facade of the buildings.







The concept of design arose from the affirmation of the orientation with sea views and openness to the terraces and external surfaces of the plot. The main areas of the residential units, the living room and the bedroom, are maximally open to the south. The living room is directly connected to the outdoor terrace on the ground floor, and the bedrooms have a balcony.
The traditional image of houses is preserved both in the interior and exterior design with the use of a gabled roof with ceramic tiles, visible wooden beams, and stone as the main design elements. The facades are carefully shaped with openings and timber elements on the walls which also serve as the sliding partitions.