Caliphal Gate of Ceuta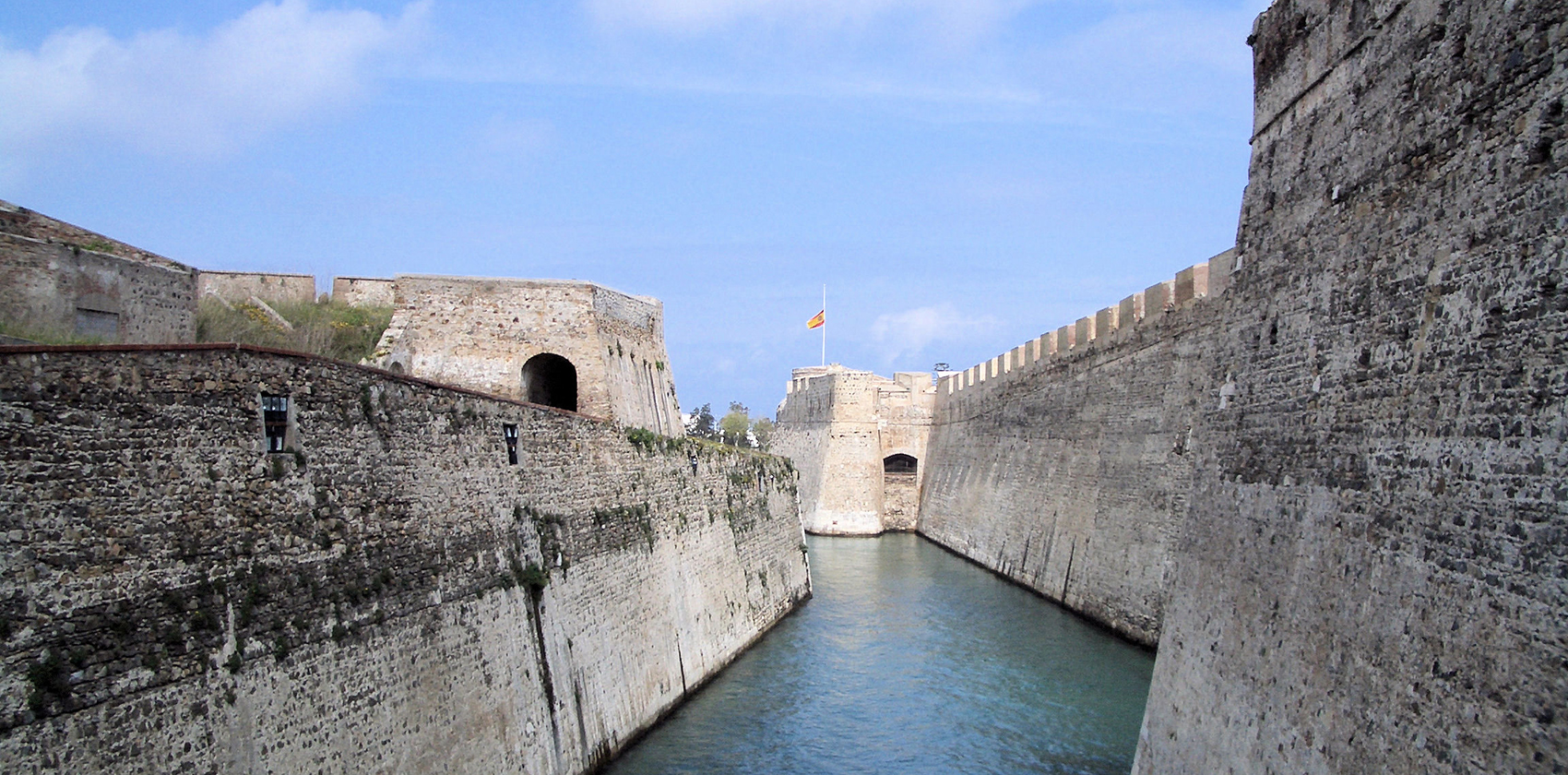 Name
Caliphal Gate of Ceuta
Date
2009-2014
Location
Ceuta, Spain
Team
Pedro Gurriarán Daza, Salvador Garcia Villalobos, Miguel Ángel Tabales Rodríguez, Nataša Ivanišević
Client
Ciudad Autónoma de Ceuta. Consejería de Educación, Cultura y Mujer (Fase 1 y 2), Construcciones Jomasa S.L. (Fase 3)
Status
Completed
Parietal Study at the Califal Gate of the Royal Walls Complex in Ceuta, Spain
A three-phase paramental study was carried out, partly of the structures that form the Caliphal Gate of Ceuta, located in the Tourism Inn of the North African city.
In the first phase (2009), we focused on a facade of the defensive complex, specifically, on the interior west elevation, perhaps the most characteristic and the one that can provide the most information given its length and stratigraphic complexity. This study consists of a recognition of the wall layers using archaeological methodology as well as a laboratory analysis to characterize and date the building materials. A total of 6 construction phases are recognized. It ranged from the Roman High Imperial period to moments corresponding to the Late Medieval period. These works were justified by the need to protect and close the enclave at its most vulnerable point, where the isthmus becomes narrower, as well as accentuating the defensive nature of the structure through the reinforcement of the access system and its formal elements, like vaults and arches.
In the second phase (2012), the paramental study is extended to the three remaining facades, as well as a re-reading of the elevation analyzed in 2009. Samples of coal and mortar are taken in order to consolidate chronologies in the areas already studied and extrapolate data to the new elevations under analysis. A new hypothesis is formulated that generally assumed the chronology proposed in the previous phase, adding two more evolutionary phases. Uses and functions of the different documented structures are defined.





In the third phase (2014) the previously analyzed sections are stratigraphically reviewed, a stratigraphic, typological and constructive analysis of new sections is carried out, the new results of the material dating are incorporated into the discussion on the interpretation of the monumental ensemble.
As a conclusion of this study divided into three phases, we can say that this is a building erected in the final phase of the late antiquity (VI-VIII) as a control tower, breaking and overlapping the previous levels from the imperial Roman era and correspond almost certainly to a space dedicated to the processing and treatment of marine products. This building would be repaired at a later stage but also fit in the same chronological frame, mostly altering the South and East facades respectively. In the caliphal phase, new spaces and roofs will be added, the main novelty of which will be to locate a door in the western sector of the fortification. Also, the Almohad phase will be marked by a reorganization of the roofs and certain spaces, reusing some according to their needs and canceling others. Finally, the building will undergo a complete overhaul of its structures during its Portuguese period, which will end up completely and definitively closing its original access for which the space was conceived from the beginning. Otherwise, small interventions will be carried out resulting in new openings, as well as minor sparse parts at a structural level, acquiring the appearance that is preserved today.