Complex Taranta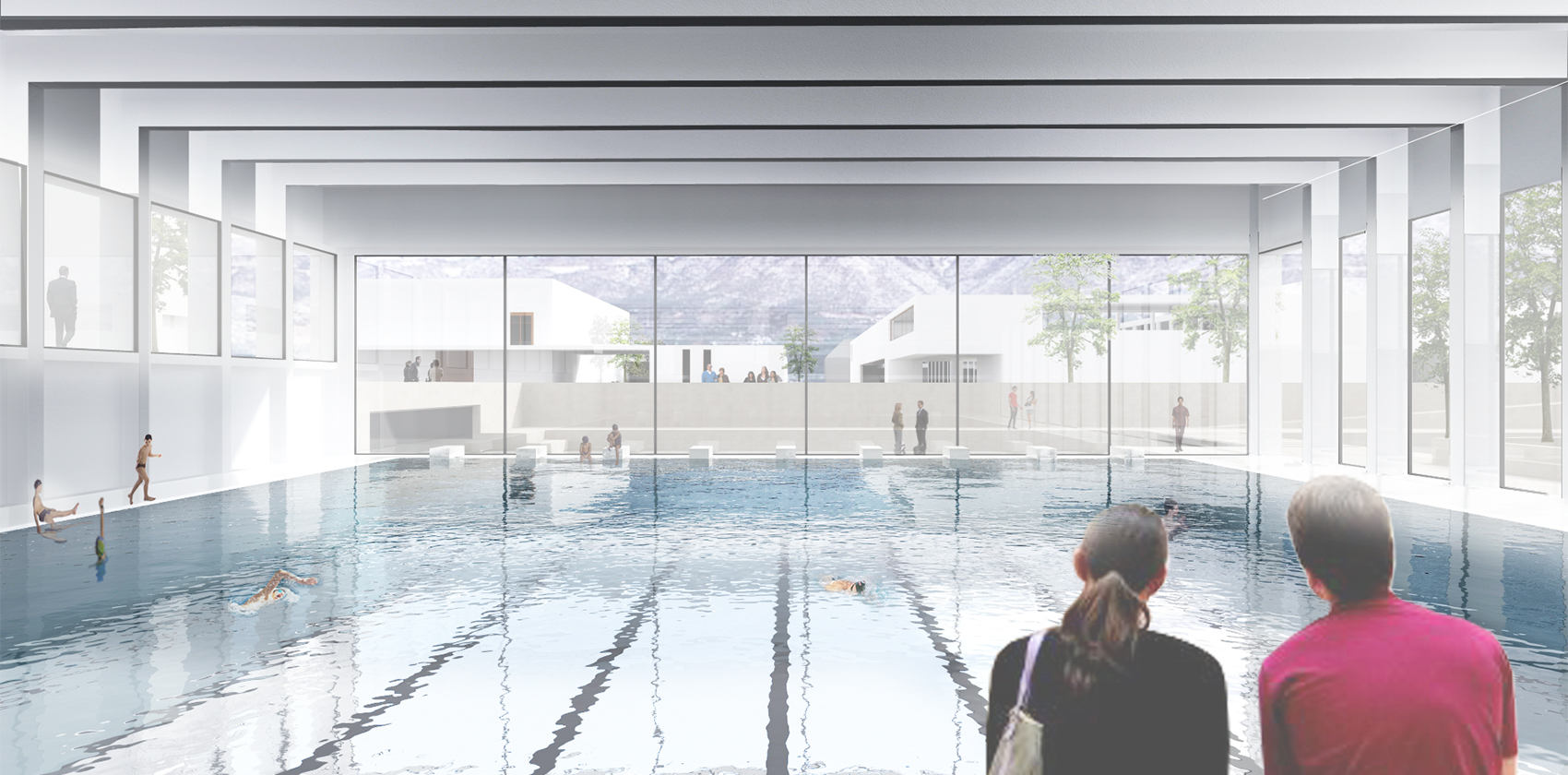 Name
Complex Taranta
Date
2014
Location
Dubrovnik, Croatia
Team
Nataša Ivanišević, Sandra Barcons Planella, Jordi Parcet Comas, Zrinka Grosek, Krunoslav Šmit
Client
Župa Dubrovačka County
Status
Awarded Competition Project
Urban and Architectural Design of City Square, Secondary School, Sports Hall, Swimming Pool & Pastoral Center in Župa Dubrovačka, Croatia
The project envisages the construction of a parish center, a sports hall, a swimming pool and a secondary education center in the south-east of Dubrovnik. The initial approach is marked by the creation of a new typology of buildings that are independent of each other but connected through the exterior spaces they define, whether they are public, semi-private or private. The built volumes are organized according to the perspectives or orientations necessary in each use, having as main point of relation the main square of the complex as the new center for all surrounding area.
The design of the public space along the creek introduces the theme of "Poljana", which is used in Dubrovnik to designate squares surrounded by buildings, often with a sacral edifice on one of the facade. Other characteristic elements of public spaces and buildings in Dubrovnik region are porches and atriums, used for the formation of private units, which are partly shady and protected from excessive sunbathing. Introverted private spaces are in contrast to the extroverted main public square that opens to the Župsko Polje field. The buildings are partly closed to the outside and opened to the semi-private and private interior space. The contemplation and richness of space is experienced primarily in the interior of the building, in its courtyard or hall.
The volumes of the buildings have a distinctly Mediterranean type, with proportions and compositions of solids and voids characteristic for the climate. White facades, stone paneling, light terracotta and vegetation contribute to the integration of new buildings into the existing urban structure using typical materials, textures and colours of the area.