Walk-in Selce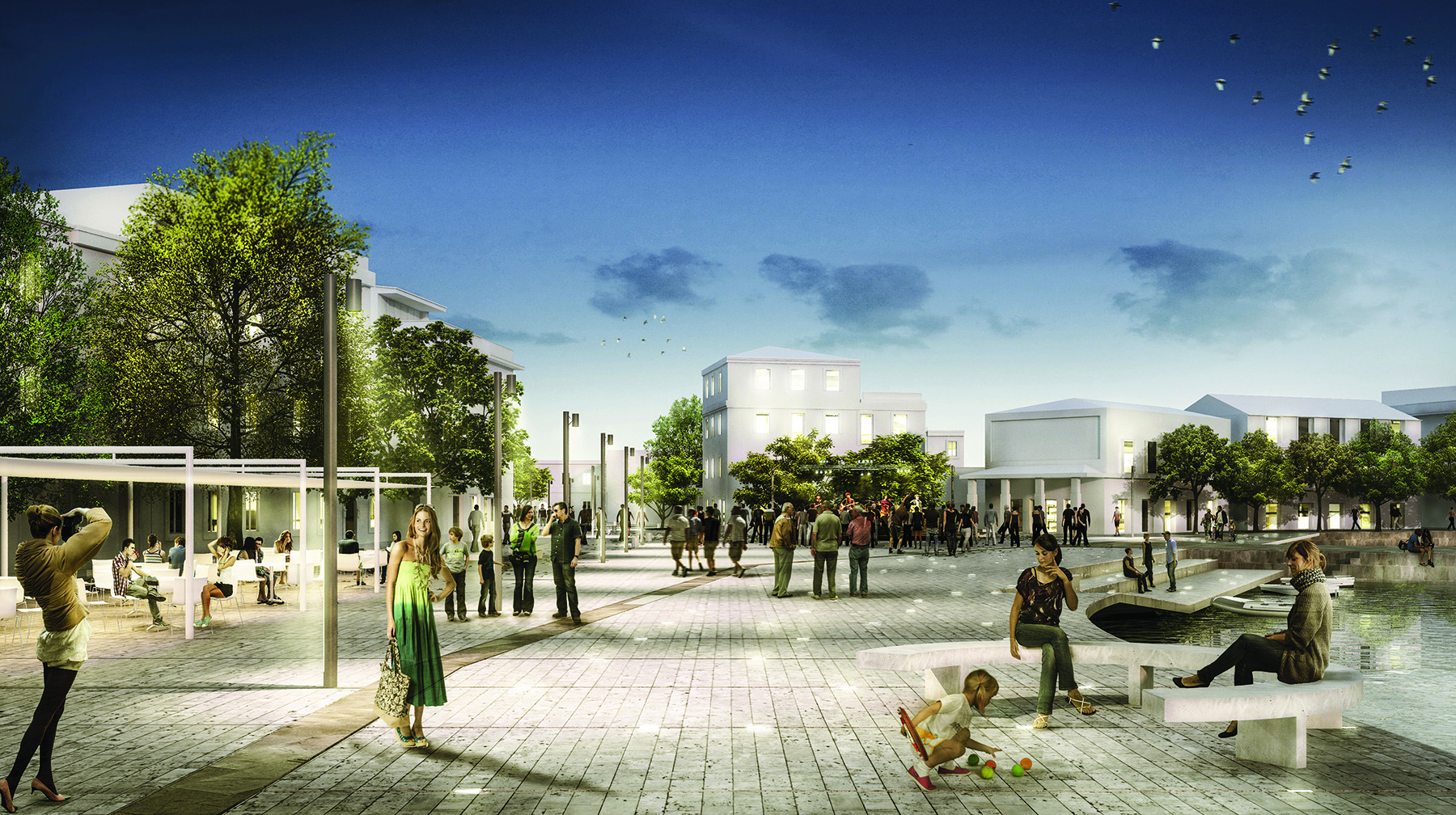 Name
Walk-in Selce
Date
2014
Location
Selce, Croatia
Team
Nataša Ivanišević, Jaime Font Furest, Jordi Espinet Roma, Carlos Dimas Carmona, Marcos Parera Blanch, Benjamin Iborra Wicksteed, Marc López Mañas, Borja Mas Rodriguez
Client
The City of Selce
Status
Competition Project
Urban and Architectural Design of the Square of the Fallen fighters in Selce, Croatia
The specificity of coastal towns such as Selce is related to the tourist season, which in the summer months turns the coast into a center of numerous entertainment and cultural events for visitors and locals. Increased concentration of users and intensity of use most often result in congestion of space with difficult functioning of settlements, especially the narrow coastal belt with beaches and promenades.
The project of designing the central part of the Selce settlement provides an opportunity to solve functional and traffic connections and better use of space throughout the year, especially for the residents of Selce.
The main strategy of the proposed solution is to return the city center to its citizens. By regulating road traffic, the pedestrian becomes the main protagonist again. A new form of urban culture is being introduced with public spaces designed to enable better coexistence of cars and pedestrians. The central part of the Selce settlement ceases to be a zone intersected by roads, whereby traffic is not abolished but its intensity is reduced, and it becomes the center of new facilities and activities for citizens.



The space is designed as a connected unique area in contact with the port of Selce and the existing promenades to allow the most flexible use for a variety of activities in summer and winter. Denivelation of the square surface occurs only in contact with the sea, forming an esplanade in three levels, the lowest level of which also serves as a dock for boats. In the continuation of the pier, an assembly stage is planned for concerts and events.
Careful selection of materials and lighting creates an urban environment for new forms of use and interaction of citizens. The terraces of catering facilities are being reorganized in order to make more rational use of space, and the extraordinary opportunity to expand the square by filling in part of the coast is being used.