Fitness Room Riga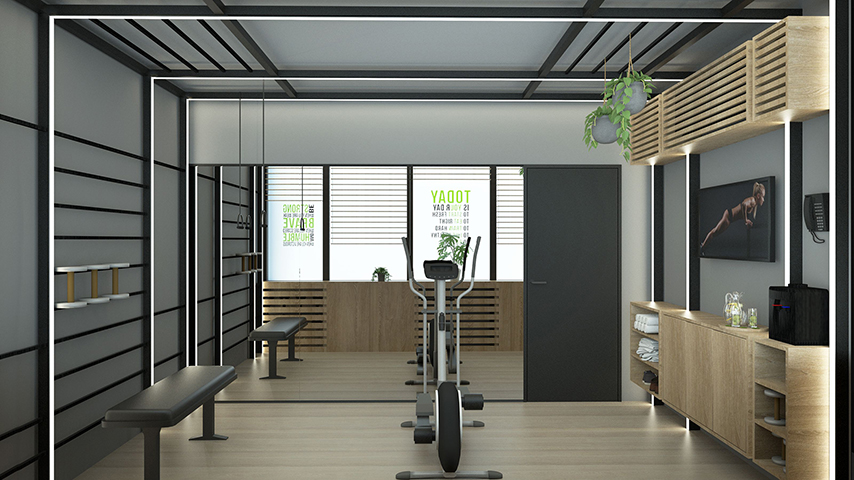 Name
Fitness Room Riga
Date
2019
Location
Riga, Latvia
Team
Nataša Ivanišević, Antonia Asturić
Client
Astor Group
Status
Executed
Interior Design of the Fitness Room in Radisson Hotel Old Town in Riga, Latvia
The fitness room design in Radisson Hotel Old Town in the center of Riga follows brand guidelines. The materials are natural, combining neutral and earth tones.
Furniture and parquet are in oak finish, the walls are painted in neutral, light grey colour. The shelves are in oak panels, as well as vertical slats for ventilation grids in front of air conditioning and heating elements. The mirror in black frame is placed at the entrance wall to enlarge the space.
The size of the room is maximized so that the exercise elements are integrated into the metal supporting structure within which the LED lighting is located. Hanging plants and windows stickers with motivation lettering contribute to the cosy fitness ambience.