Restaurant Bocca Buona Nice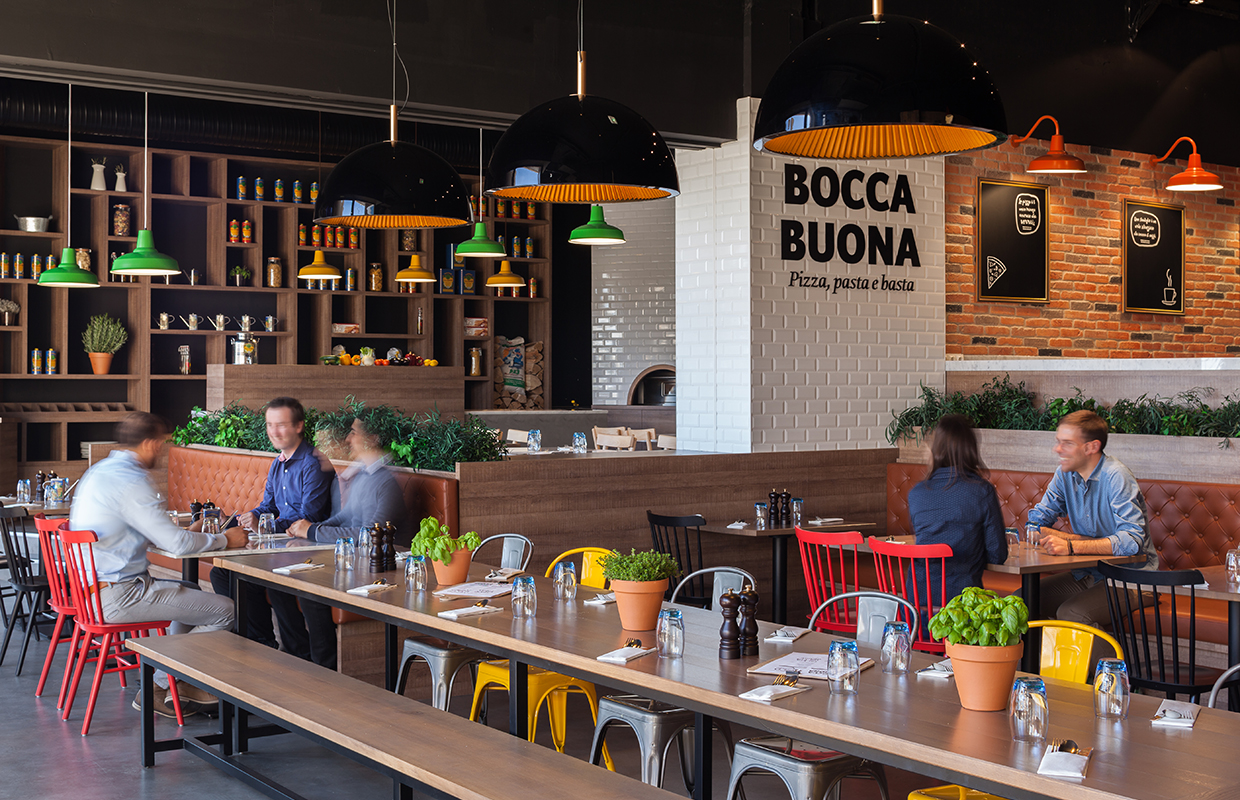 Name
Restaurant Bocca Buona Nice
Date
2015
Location
Nice, France
Team
Nataša Ivanišević, Sandra Barcons Planella, Jordi Parcet Comas
A&A Architects / Destila
A Pinch of Design
Client
Park Inn by Radisson Nice Airport
Status
Built
Interior Design of Bocca Buona Restaurant at Park Inn by Radisson Airport Hotel in Nice, France
Bocca Buona is a casual Italian restaurant situated at the first floor of Park Inn by Radisson Nice Airport hotel, with accesses both from the lobby and from the main street in front. The venue was to fit within the principal brand architecture, should attract local clientele for lunch and dinner and be adaptable for breakfast. The client saw interactivity and multi-sensory experiences as key to success. As well as interior design, brand identity, menu and clothing were in scope.
The project called for a modern, spontaneous and domestic ambience with a limited budget where guests feel comfortable in contrast to a typical hotel environment. The space is divided into various areas on multiple height levels to create distinct dining zones. Complex geometry was rectified to obtain simple functional connections with benches and planters used to separate height-differentials.





The restaurant integrates different types of seating, combined with diverse finishes and furniture to give an eclectic, haphazard, Italian feel. A show kitchen with pizza oven and Bar with gelati counter are placed at the entrance, while the central attraction becomes a large communal table that provides a community feel and referencing an Italian family gathered around to share food & drinks.