SML House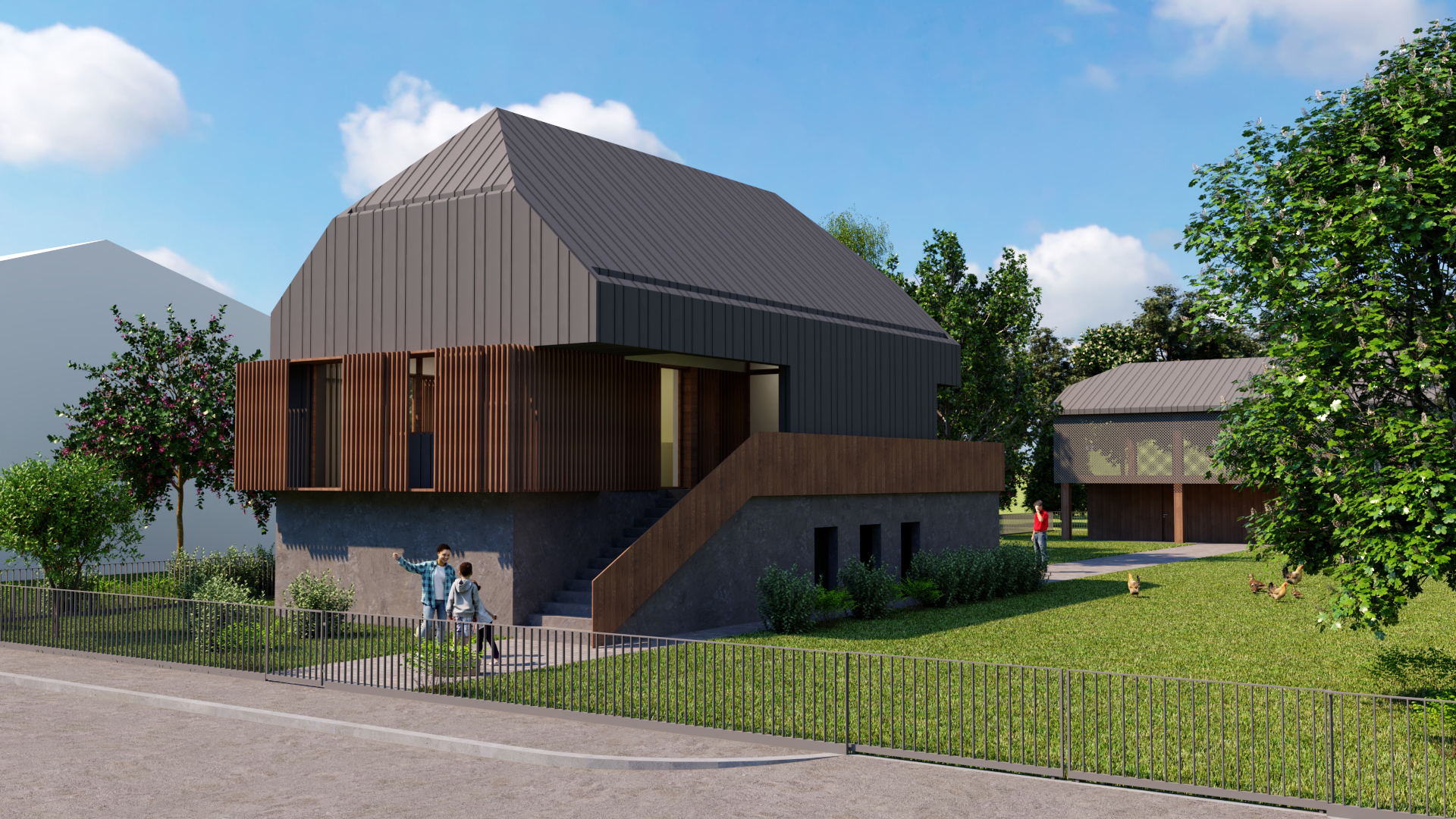 Name
SML House
Date
2021
Location
Sisak-Moslavina, Croatia
Team
Nataša Ivanišević, Krunoslav Šmit, Katarina Kozlović, Ivan Matorić
Client
Faculty of Architecture, University of Zagreb
Status
Concept Design
Project of Typical Houses for Reconstruction after the Earthquakes at Sisak-Moslavina County, Croatia
The proposed model of a modern country house for SML families in Sisak-Moslavina County is based on the tradition of a Posavina house built on a narrow plot with a yard extended perpendicular to the street. The design of a typical house can be adapted to flat or sloping terrain, as well as a dry or flooded area.
The house consists of an elevated base with an underground or semi-underground cellar, a residential floor with a linear sequence of modules and an attic as a non-residential ventilated space under a hipped roof with two sloping sides which are introduced to increase the earthquake resistance of the roof structure.
The basement is a useful unheated space for food storage, fruit drying areas, cheese preparation areas, tool or wood storage, and as space for fixtures and devices. The base is the anti-seismic structural assembly formed by a reinforced concrete foundation slab and walls.








The residential floor consists of 'Ganjak' - entrance area with windscreen, covered porch and terrace, with access to the attic and basement, 'Iža' - main residential area with kitchen, dining room and living room and 'Ižica' - area of bedroom consisting of a bedroom with bathroom.
The attic serves as a food store for dry meat products or grains, with natural ventilation and cooling, facilities and devices. It is accessible by a sliding ladder from the porch.