Castle of Tarifa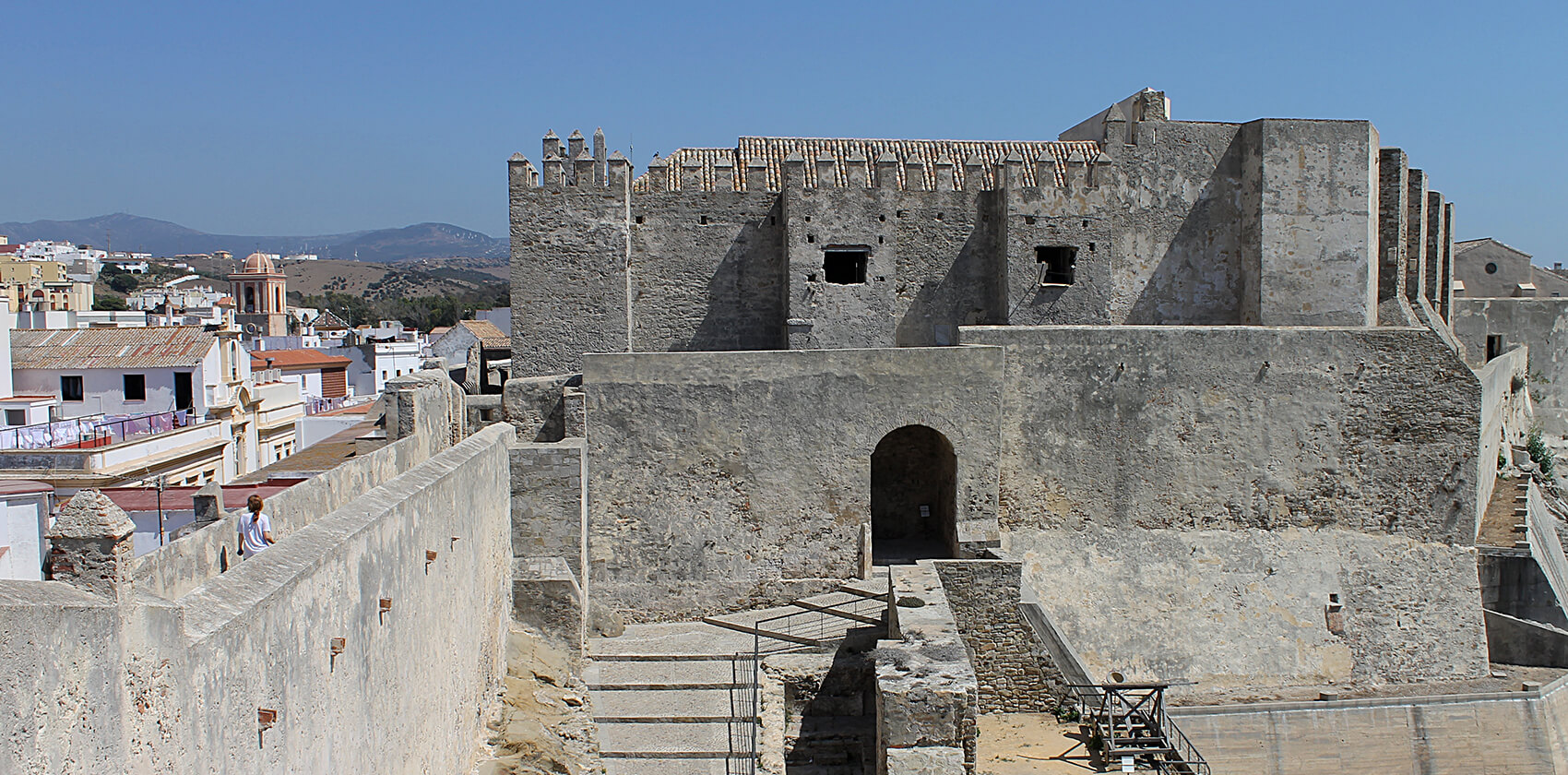 Name
Castle of Tarifa
Date
2004-2014
Location
Tarifa, Spain
Team
Pedro Gurriarán Daza, Salvador Garcia Villalobos, Nataša Ivanišević
Client
Consejería de Cultura, Delegación Provincial de Cádiz. Excmo Ayuntamiento de Tarifa
Status
Executed
Rehabilitation and Valorisation Project of Guzmán el Bueno Castle in Tarifa, Spain
The castle of Tarifa is one of the main and most representative historical buildings in the city of Tarifa. Its character as a watchtower on the coast and its location on an elevated level of the old town give the building a strong preeminence over the rest of the historical core, thus acquiring an extreme uniqueness within the urban structure. All these issues imply a traditional identification of the citizen with the monument through a precise architectural image, whose deterioration for various reasons in recent years will try to tackle these rehabilitation works, recovering it according to their scientific research and their consequent technical intervention.
On the other hand, we will try to highlight the castle's own monumental value, which surpasses the local scope, by representing one of the main examples of architecture from the Caliph era beyond Cordoba and a singular example of a noble provincial seat, a circumstance that It must have an impact on its management and function through its correct and adequate valuation of assets.
Documentation and archaeological analysis of the castle remparts on its outer front preceded the restoration project. The walls were graphically documented using photogrammetry techniques. After carrying out this quality planimetry, the analysis of the facades with archaeological methodology were made, including the information that could be derived from some support soundings done at the foot of the wall. Finally, laboratory analyzes of the construction materials were carried out, both for their physical and chemical characterization and for their dating using C14.










The result of the archaeological activity has been positive as, due to the nature of the intervention, archaeological action has been realized in different areas of the castle interior, both underground and on facades, which has allowed progress in the research from previous analyzes in 2008, expanding the information of the various construction stages that have affected it and even allowing the resolution of some issues that were still pending, such as the height of the original building from the early medieval period. In addition, thanks to the intervention, architectural and decorative elements have once again been revealed that have increased the resources for their enhancement.
PROCESS I. Construction of the fortress
PROCESS II. Extension of the stately palace
PROCESS III. 16th to 18th centuries
PROCESS IV.