Roman Villa of Río Verde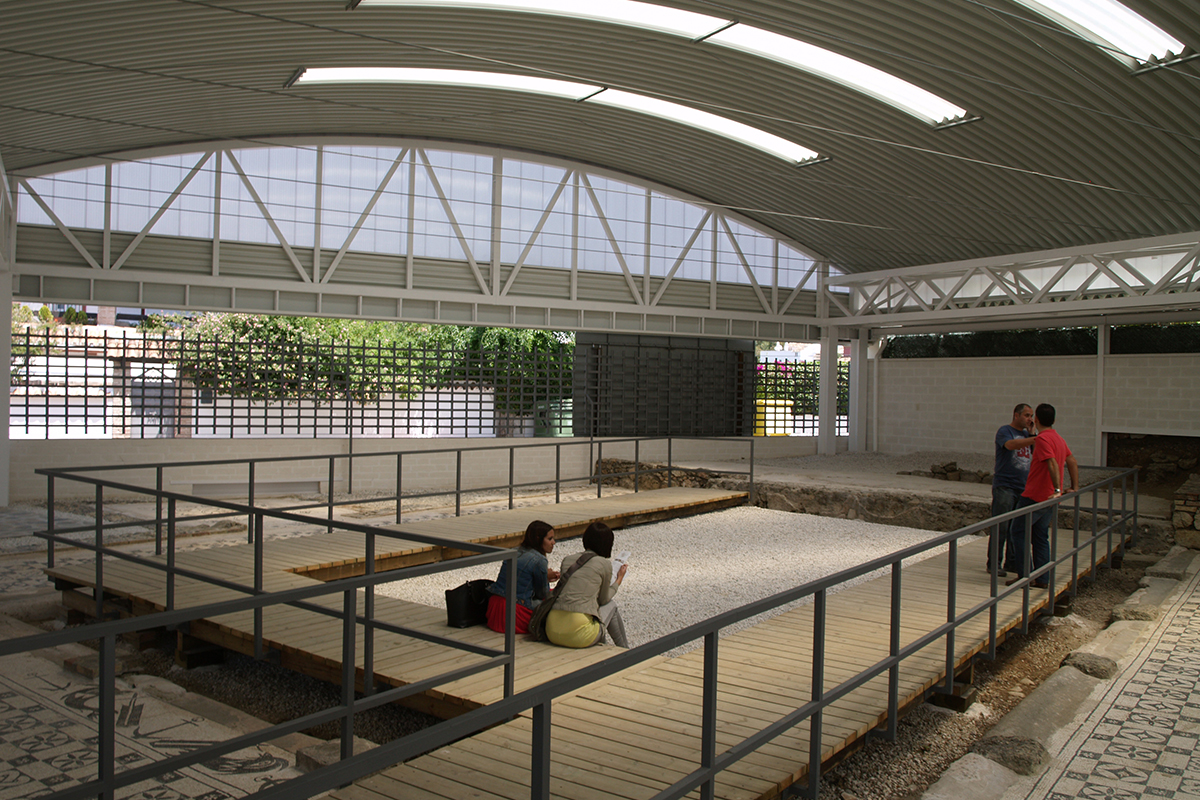 Name
Roman Villa of Río Verde
Date
2013
Location
Marbella, Spain
Team
Pedro Gurriarán Daza, Salvador Garcia Villalobos
Client
Excmo. Ayuntamiento de Marbella
Status
Built
Basic and Execution Project for the Protection of the Villa Romana de Río Verde, Spain
The excavated area of ​​the Roman archaeological site is located on a plot of urban land, located in a residential area (Urbanización Río Verde), located east of the mouth of Río Verde. Since its discovery, the delicate structures of the villa have remained in the open, with site visits allowing walking on the paving stones. Various conservation and maintenance interventions have been carried out over the years by successive teams of restorers, applying different techniques and materials, which, although seen as the most appropriate at the time, cannot avoid that little by little and irremediably these patrimonial elements loose their originality as they gradually deteriorate.
The proposed solution aims to be at the same a humble and valuable covering, fundamentally to protect remains, but also to display and explain the content, using for this a structural type widely used in sports or industrial projects, thus applying completely different technologies from those used in Roman structures. Opting for such a powerful element, necessary to cover large spans, was seen as the most appropriate. However, this apparently so respectful way for the ruins also usually involves a destruction, not literal, but in the fact of the enormous change of scale that occurs.
The volume of the construction was also generated from the irregular shape of the plot and the chosen structural system, capable of avoiding interior supports. In this way, it starts from the largest rectangle that can be created, perpendicular to the access road and is covered with a curved roof. The rest of the plot, formed by three triangles and divided by the perimeter, is covered with a flat roof, always using the same metal profile. This same profile is also used in the characterization of the main facade.




The design of the main façade is partly inspired by the classic temples contemporary to the villa, thus we managed to somehow find the ruins that are intended to be put in value as inspiration when defining aspects of the new building.
Due to the irregularity of the plot, the covering is resolved in 4 sectors, three flat triangular roofs, and a rectangular central one with a curved roof. The system chosen for the central space is a light, self-supporting roof, with a lowered arch profile on a metal frame structure, with bracing and cable-stayed elements.
Two types of fencing were created, one for the party walls, where the pillars of the porticos were adapted based on the archaeological remains, and another for the main façade, the width of which in this case is reduced to a minimum to allow the vision of the jellyfish mosaic. The locksmith's design is related to the one installed in the Basilica del Vega del Mar site, thus trying to give uniformity to the treatment of all the existing archaeological sites.