Family House Sáez Rodríguez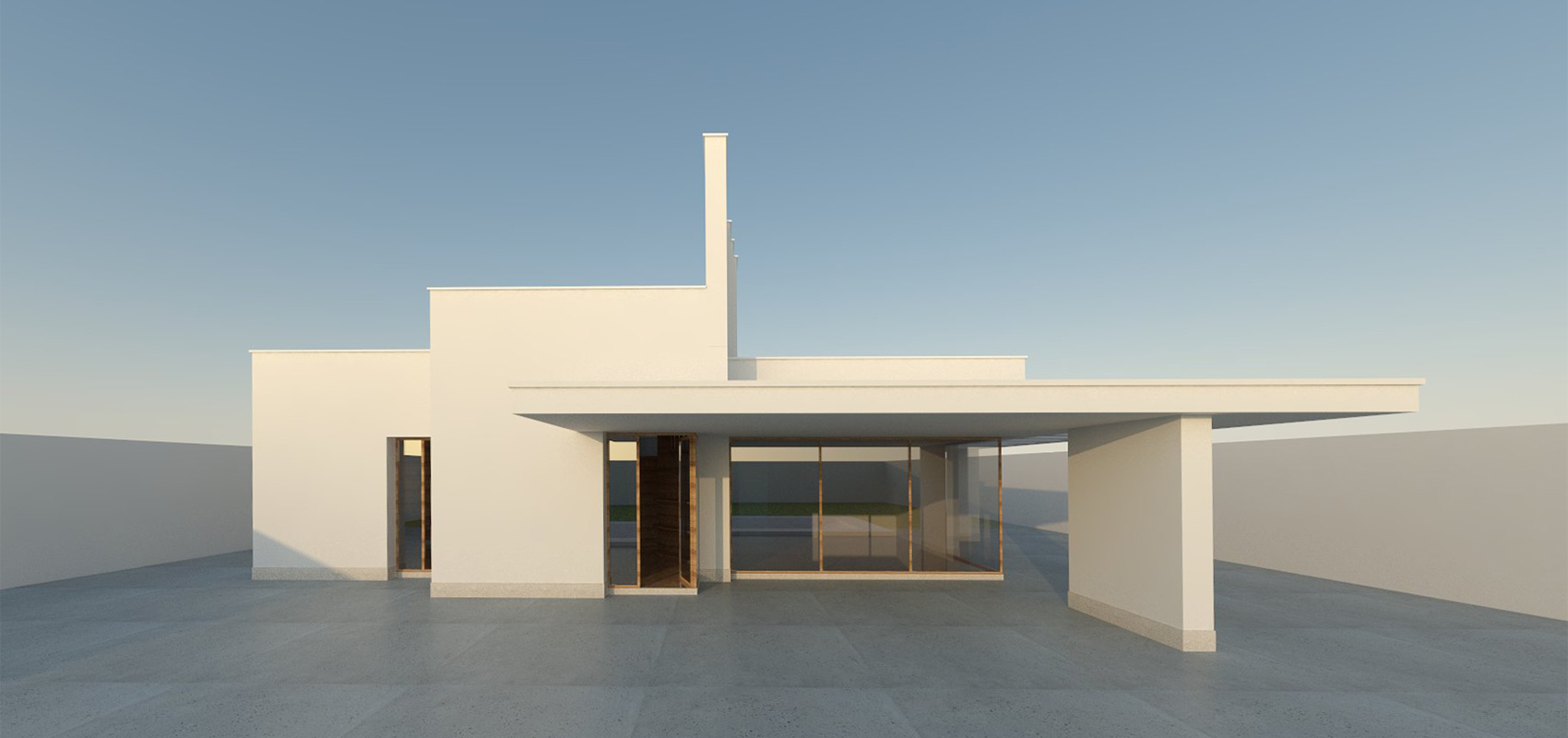 Name
Family House Sáez Rodríguez
Date
2018-2020
Location
Algeciras, Spain
Team
Pedro Gurriarán Daza, Salvador García Villalobos
Client
Ángel Sáez Rodríguez
Status
Built
Architectural Design and Execution Project of a Family House in Algeciras, Spain
The house has been designed on two levels communicated with each other by means of a centrally located internal staircase, lined with the main access of the house. The plastic treatment of the facades responds to the prevailing existing urbanization environment. Therefore, an architecture has been proposed consisting of simple staggered volumes and related to each other following a series of proportions.
The entrance is arranged to the north of the facade line, in which we find separately the pedestrian and wheeled access. From the first one it runs on a stone pavement on a very slight slope that connects directly to the center of the house. To the right of this is the covered parking with pergola, which is accessed via a downward slope, thus aligning the lines of lintels, giving unity to the volume.
The interior spaces have been organized in such a way that the house is functional and comfortable for users. The floor of the building is arranged concentrated at about 5.40m from the facade so that this access area is dignified and makes it possible for casual entry of maintenance machinery. In this way, it is also possible to leave the rear of the plot completely regular and spacious, where the porch and pool are located.




Towards this space, facing west, all the main spaces of the house are oriented - the living room and kitchen on the ground floor, the master bedroom and the office-study-library on the upper floor; To the east, the two secondary bedrooms on the ground floor are oriented. The rest of the east façade facing the entrance remains very opaque, with the solid dominating and providing a pleasant set of pure volumes with hardly any gaps.
The entrance occupies a central place, like the communication staircase, thus facilitating circulation and connections between the different housing units. The program of uses is completed by two bathrooms on both floors and a dressing room linked to the main bedroom on the upper floor.