Family House 'F'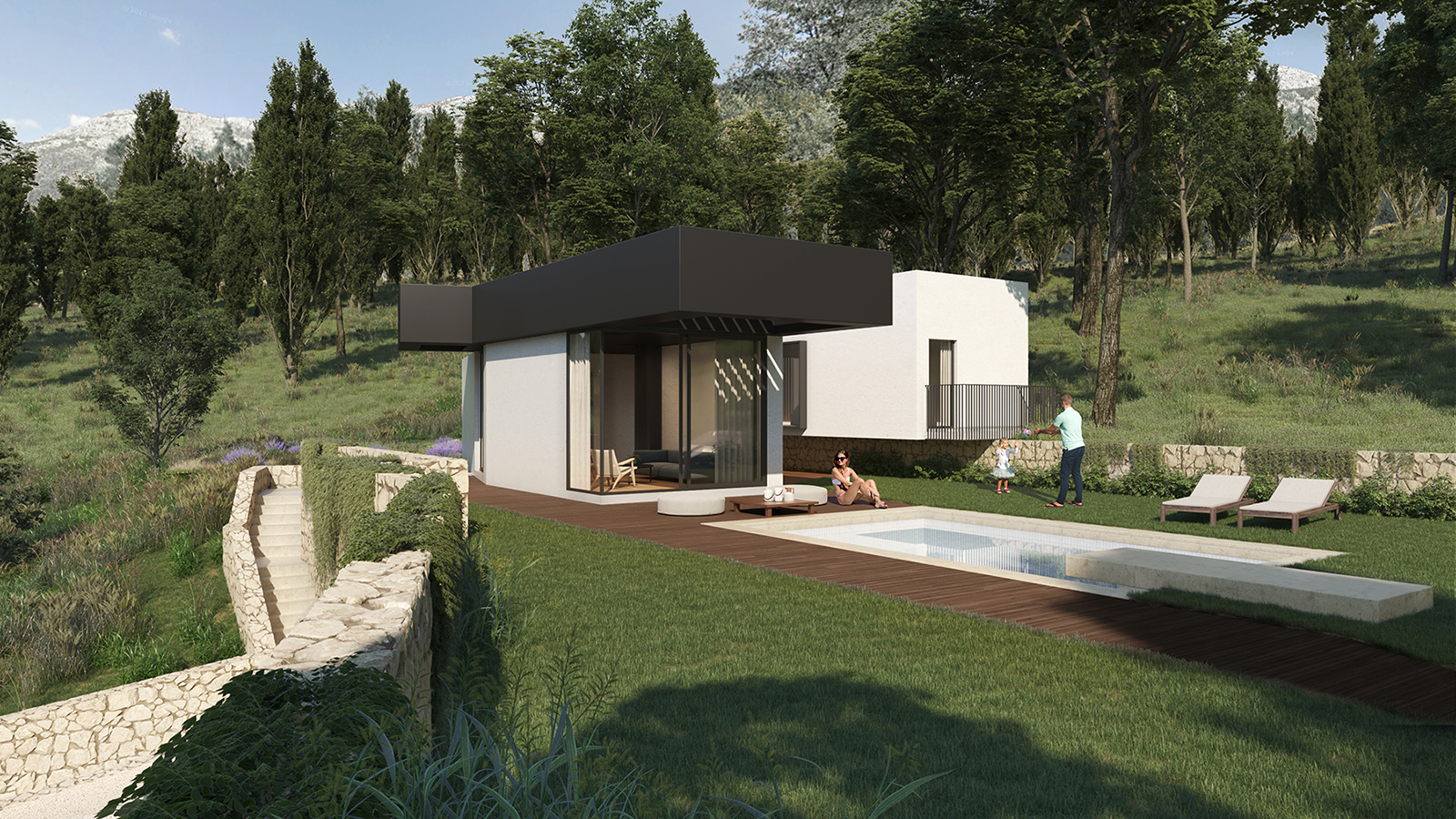 Name
Family House 'F'
Date
2012-2013
Location
Konavle, Croatia
Team
Nataša Ivanišević, Krunoslav Šmit
Client
Private
Status
Construction Permit
Architectural Design and Execution Project of a Family House in Konavle, Croatia
Family House 'F' is located in Zastolje, Konavle region. The construction is planned as part of a family farm on a 3000 m2 plot of land, thus the house of 100 m2 would be completely surrounded with the nature.
The architectural concept is based on the affirmation of the most valuable features of the site - an isolated forest environment on the slopes that open views towards the valley of the Konavle field. The building is therefore fully adapted to the slopes of terrain.
The contents of the house are divided into functional units of the living area which consists of living room, dining room, kitchen, toilet and wardrobe, sleeping area and the economic part which consists of garage, storages, engine room and outdoor pool. These areas form separate volumes that are laid in parallel with the slopes of the terrain, positioned on different heights.



The setting of the volumes create ambiences in which sequences of nature are carefully framed. The architecture of autochthonous local materials and contemporary details improve the usual residential ambience, creating additional values.