Family House Menur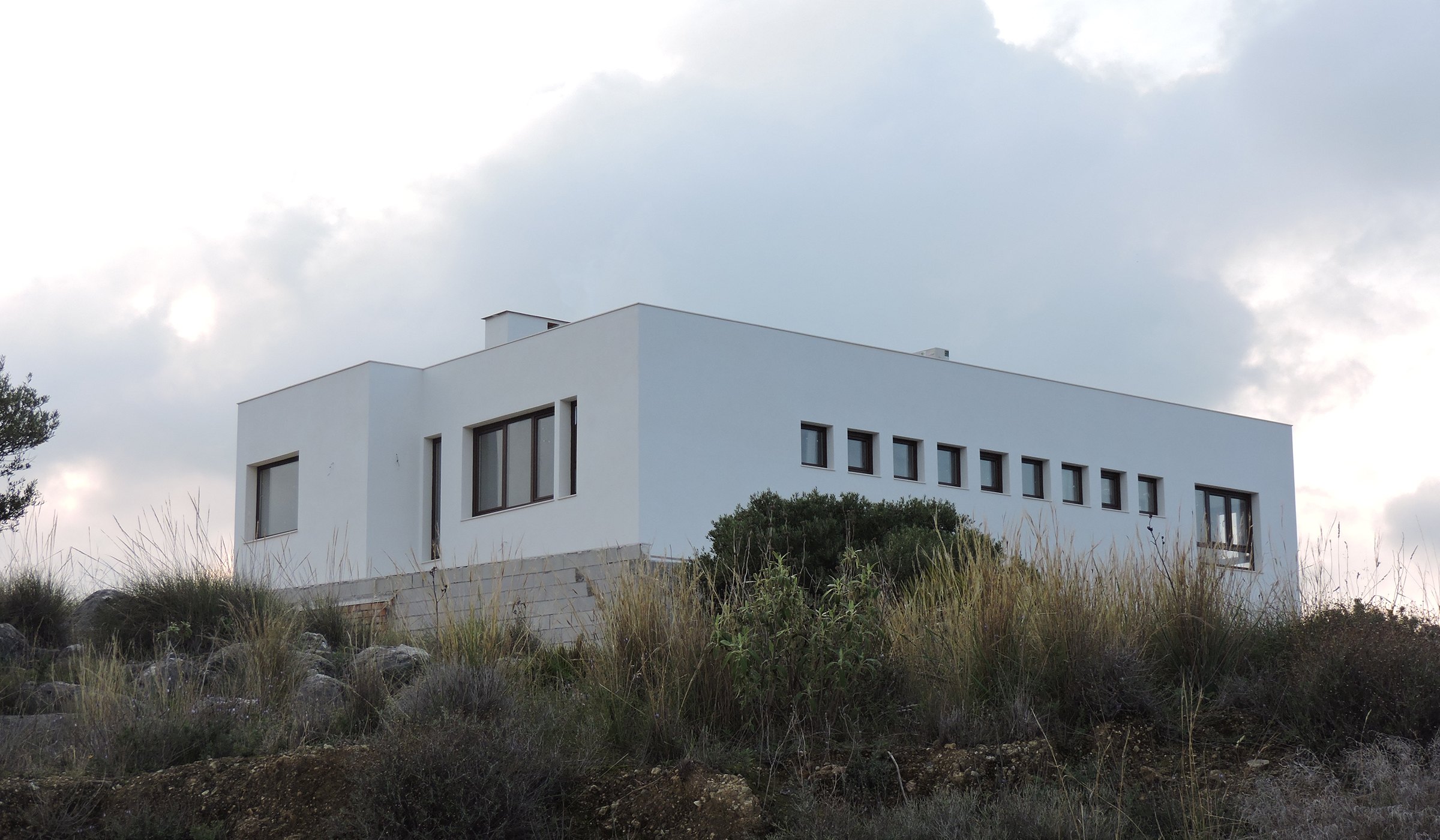 Name
Family House Menur
Date
2016-2019
Location
Coín, Spain
Team
Pedro Gurriarán Daza, Salvador García Villalobos
Client
Maderas Azahar S.L.
Status
Built
Architectural Design and Execution Project of a Family House in Coín, Spain
The house has been designed on two levels with a basement for the warehouse and engine room, accessible from an external staircase, protruding a maximum of 86 cm from the ground level. The two levels above ground are connected by an internal staircase. The unevenness of the plot and the hole of the pool are used to create ventilation windows and basement lighting.
The treatment of the building responds both to the prevailing natural environment and to the future conditions in which it will find itself when the area is consolidated, which, as expected, will be similar to the heterogeneous complex existing on the other side of the Sierra Chica summit. Therefore, an architecture consisting of simple staggered volumes and related to each other following a series of proportions has been proposed.
The interior spaces have been organized in such a way that the house is functional and comfortable for users. The floor of the building is arranged in L, configuring a landscaped free space as wide as possible, where the porch and pool are located. Towards this space, all the bedrooms face southwest; the main one upstairs, through the adjoining studio, which also enjoys views to the southeast.



The double-height living room occupies the short arm of the L, and takes place in the highest area of ​​the plot, from which most of the free spaces are controlled, and whose transparency helps to increase the spatial sensation.
The entrance is developed on a soft ramp to the main access door, in this way the house avoids over-embedding itself in the rocky terrain, it allows solving the ground floor without intermediate steps, and also better views are obtained, being somewhat higher. With this same criterion, the pool, the warehouse and the machine room are located in the lowest area of ​​the plot, structurally sharing one of the walls.
On the ground floor there are two bedrooms, a bathroom, the kitchen, the entrance, the dining room and the living room with a fireplace; on the second level three bedrooms, the main one with a dressing room, two bathrooms, and a study. The roof is flat, not passable.