Restaurants Filini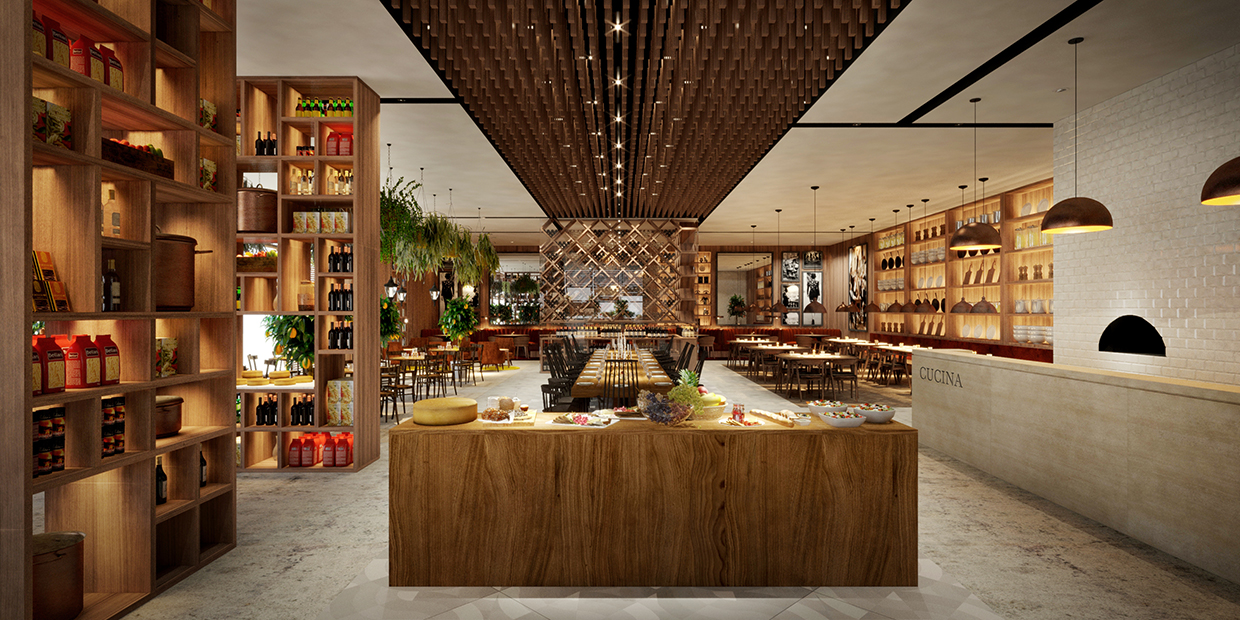 Name
Restaurants Filini
Date
2015
Location
EMEA
Team
Nataša Ivanišević, Sandra Barcons Planella, Jordi Parcet Comas
A&A Architects / Destila
A Pinch of Design
Client
The Radisson Hotel Group
Status
Brand Design Implemented
Concept Design for Brand of Italian Restaurants Filini
Filini Concept Design project was developed for Radisson Hotel Group as part of conversion strategy directed to redesign their existing brand of Italian restaurants in Radisson Blu Hotels. The brief was to create a true Italian experience in a friendly, informal and unpretentious setting while defining key design components that would feature in every restaurant of the brand.
The scope was to achieve an authentic, warm and welcoming environment, an evolution of the Italian home in a sense, where the Italian way of living would be clearly recognizable. The concept searched for a community feel and the story of the Italian family and friends gathered around table with food served for everyone to share and taste different flavors.




A series of distinct ambiences was created referring to a typology of public spaces and home environment, each one described with a specific Italian name, where guests can savor all the various moments of the day - through breakfast, lunch, dinner and in-between snacks.
A number of principle design elements were applied to the setting to ensure the essence of the brand. Natural and worn finishes, palette of warm colours, a mixture of furniture, decorative items, all used throughout to create a comfortable, relaxed environment that would take guests to a real Italian journey. "It's Italian, It's Filini."