Villa 'F' Dubrovnik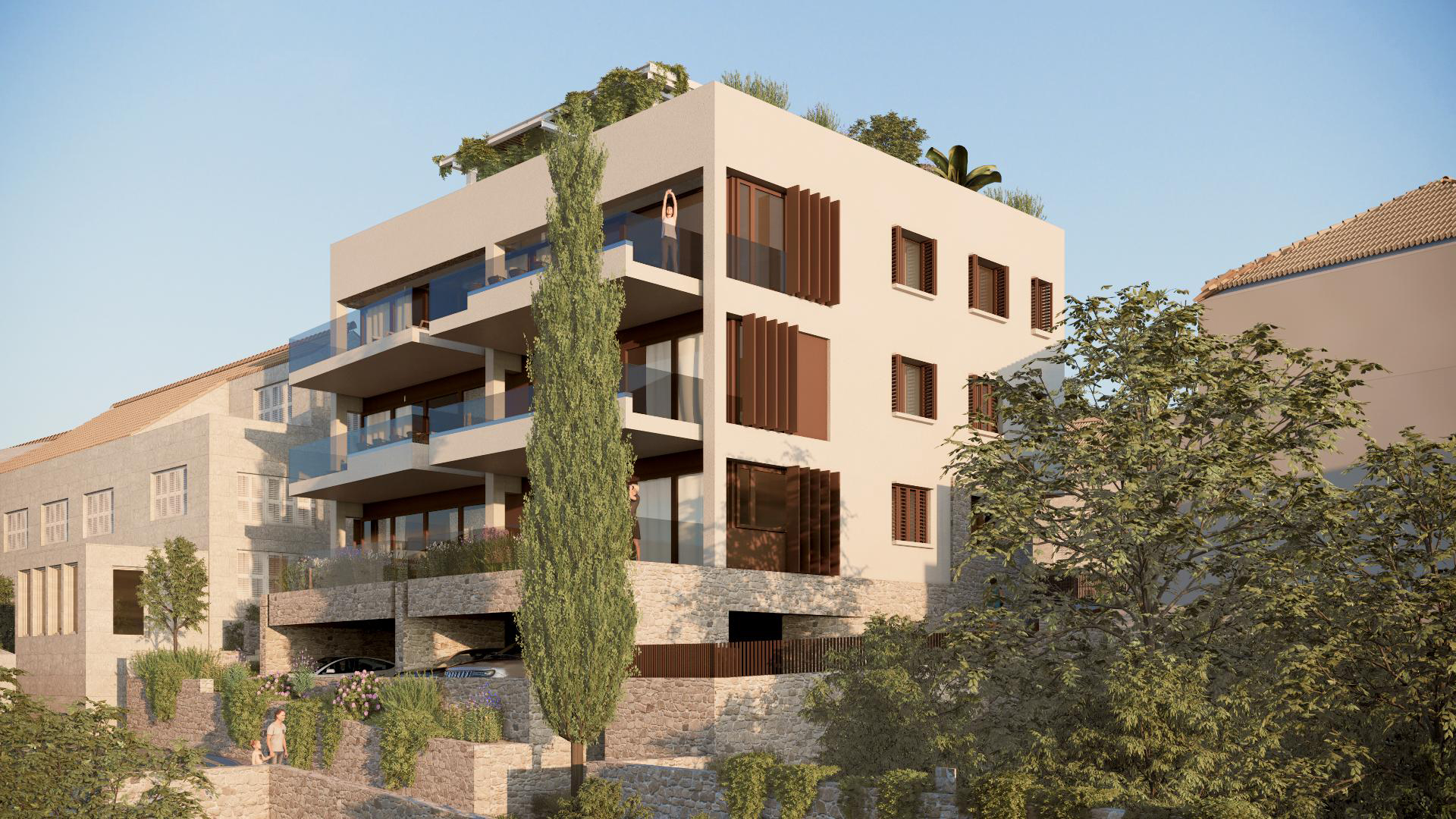 Name
Villa 'F' Dubrovnik
Date
2020-2021
Location
Dubrovnik, Croatia
Team
Nataša Ivanišević, Katarina Kozlović, Krunoslav Šmit
Client
Private
Status
Under Construction
Architectural Design of Residential Building in Lapad, Dubrovnik
The residential building in Lapad will have five residential units with sea views, garage, green areas and a roof terrace with summer kitchen, jacuzzi and sun deck. The basement floor is accessed via an external open ramp, which is located on the west side. Main access to the building is from the southern street. The residential building is surrounded by green areas where the planting of indigenous vegetation is planned, as well as the preservation and revitalization of certain existing greenery - all according to a special study of landscaping, which included a survey and evaluation of existing vegetation.
The building is rectangular in shape with beveled edges at the main entrance on the street side. Due to the steep slope of the terrain, the building is raised on the south side above the surrounding land with retaining walls. The sloping lines of the cantilever balconies soothe the orthogonality of modern construction. Housing units open to the maximum towards the northern view - the sea, so the balconies are located only in that area of the house.







The facade is shaped with the use of stone cladding in combination with light cream plaster. The glazed parts of the facade are made of triple glass with external sun protection in the form of shutters. The roughly carved stone on the façade is used in response to the preservation and valuation of local traditional materials.
The design concept arose from the affirmation of the ambient qualities of the plot, indigenous landscape, Dubrovnik values and modern tendencies, while respecting functional guidelines for residential buildings, with the aim of designing an unobtrusive blend that will meet all the needs of its tenants.