Family House 'B' Šipan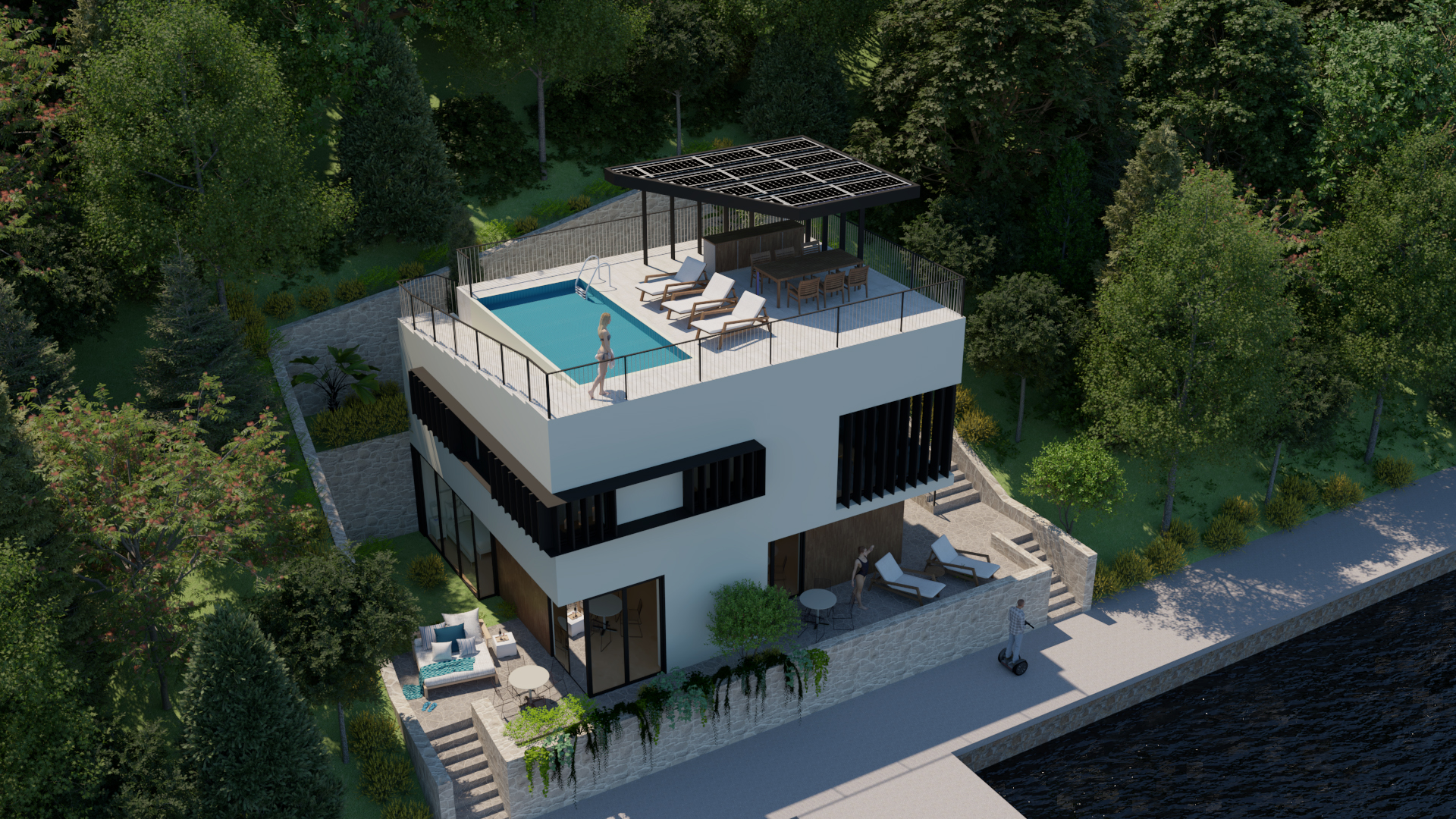 Name
Family House 'B' Šipan
Date
2021
Location
Šipan Island, Croatia
Team
Nataša Ivanišević, Katarina Kozlović, Krunoslav Šmit
Client
Private
Status
Construction Permit
Architectural Design of a Family House at the Island of Šipan, Croatia
The project of the family house in Šipanska Luka is planned as a reconstruction of an existing residential building. The building plot is located in the pedestrian zone, without road access. The construction follows the line of the existing house towards the coast, positioning the main facade aligned with the sea promenade. The house is located on a sloping terrain, on terraces at different height levels with stone retaining walls.
The planned building will consist of one residential unit on two floors. The basement floor will consist of common areas for work and entertainment with the terraces in front. The ground floor consists of a living room with kitchen and dining area, three bedrooms and bathrooms. The entrance to the upper floor is from the south, on the side of the back garden.







The building has a passable flat roof with an outdoor pool, canopy with solar collectors and a summer kitchen overlooking beautiful bay of Šipanska Luka.
The façade is designed as a combination of wood and stone cladding, with large glass openings toward the sea. The glazed parts of the facade have external sun protection in the form of shutters. Terraces around the house will be planted with indigenous vegetation.