Roof Terrace Dubrovnik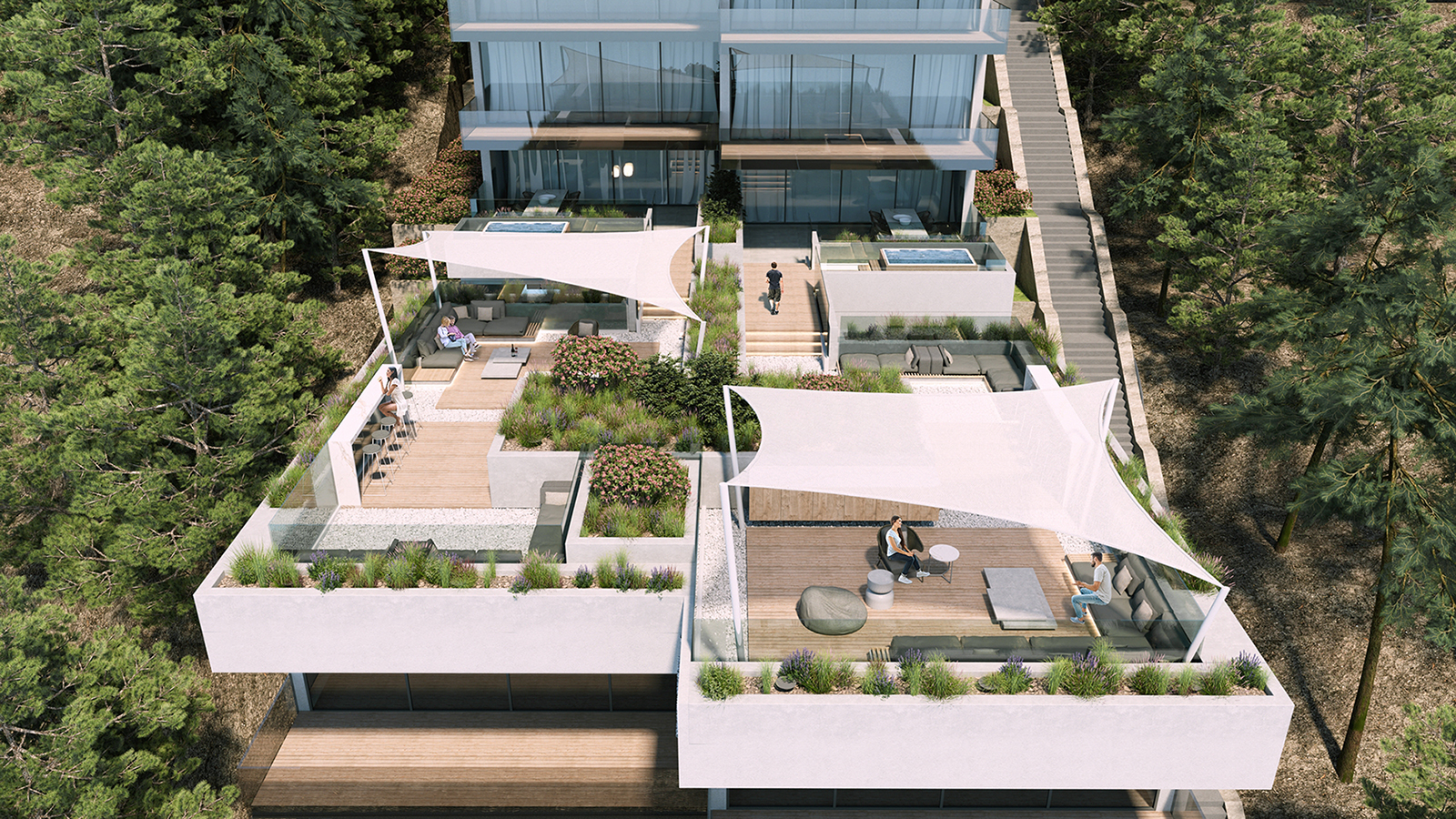 Name
Roof Terrace Dubrovnik
Date
2020
Location
Dubrovnik, Croatia
Team
Nataša Ivanišević, Krunoslav Šmit
Client
Private
Status
Concept Design
Design Project of the Roof Terrace of a Residential Building in Dubrovnik, Croatia
The roof terrace at the top of the residential building is designed as a series of different micro-ambiences to enjoy during day or night hours in a cosy outdoor setting with a perfect view of the old town of Dubrovnik, the island of Lokrum and the sea.
The rooftop is longitudinally divided into two parts as it is used by two different apartments. The part of the terrace in front of the appartments is planned as an outdoor dinining room with a jacuzzi nearby. The main area is divided into a lounge seating zone with a removable sun protection, a sun deck with sunbeds and a bar area with a high table and counter. Each unit is emphasized by different floor design and furniture.
Parts of the terrace are separated from each other by planters and glass fences to ensure the privacy of each part. Mediterranean vegetation is further emphasized in the evening when the planters are illuminated in order to achieve a pleasant view for all the apartments on higher floors.