Skočibuha Summer Residence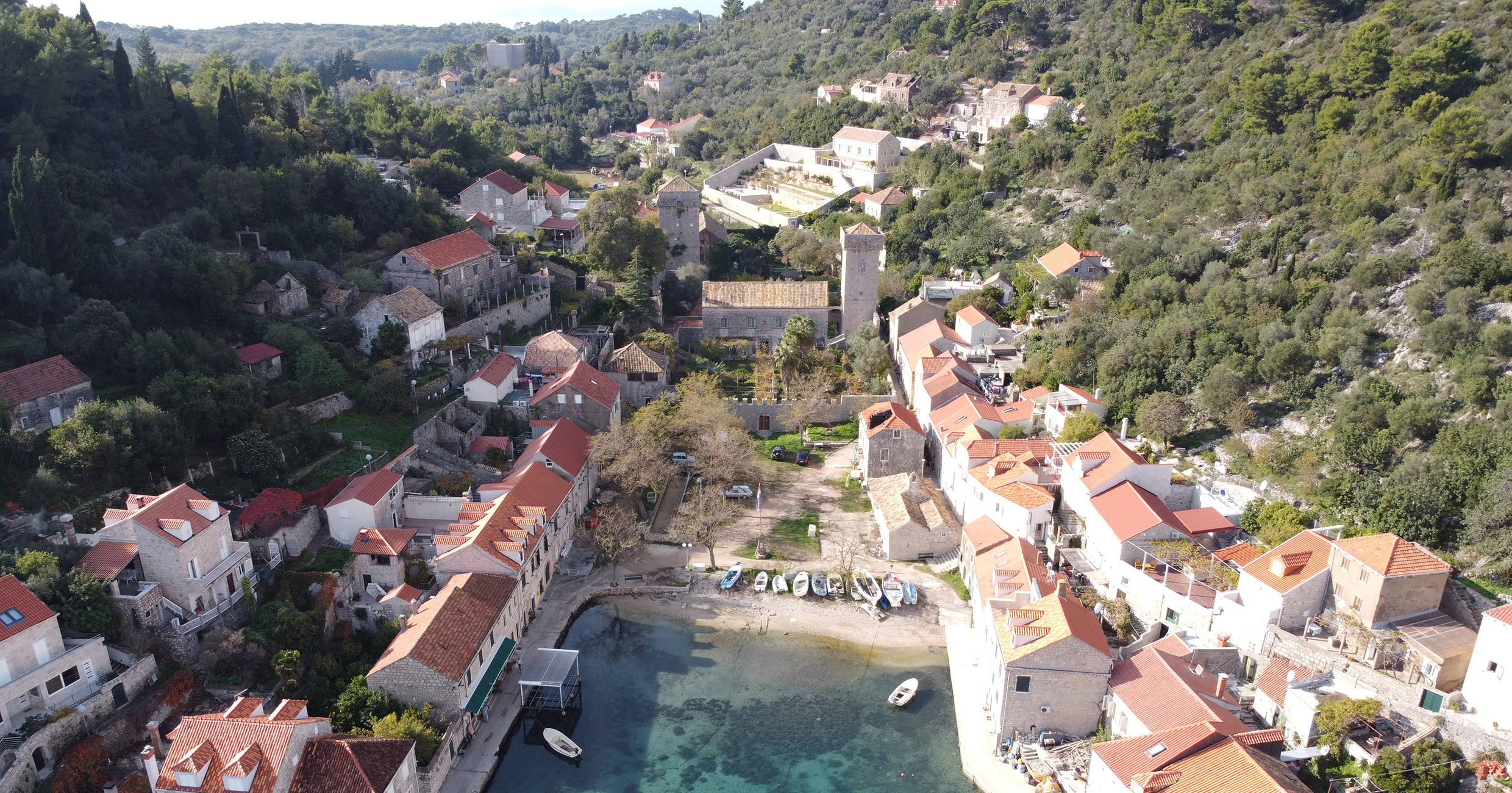 Name
Skočibuha Summer Residence
Date
2020
Location
Šipan Island, Croatia
Team
Nataša Ivanišević, Katarina Kozlović, Krunoslav Šmit
Client
Private
Status
Completed
Architectural Documentation of the Current State of the Renaissance Complex at the Island of Šipan, Croatia
The summer residence of Vice Stjepović-Skočibuha on the island of Šipan is a protected cultural monument in Croatia. It has a constructed area of 800 m2 and the land of 3000 m2. Architecturally and urbanistically, this complex, together with the somewhat older summer residence of Tomo Stjepović-Skočibuha, is one of the largest and most significant preserved buildings in Suđurađ.
Completely constructed at the end of the 16th century, it consisted of a family house made of worked stone, a three-storey tower to defend against pirates, a front and back garden with a rectangular promenade, the church of St. Thomas and pavilion on the south terrace, lodges, mill, cisterns in the house and in the tower, storage rooms, all surrounded by the high walls and fortified entrance.
The complex is characterized by the clarity of the layout, the thoughtful relationship between the built parts and the planted areas, and the same regularity is reflected in the floor plan of the mansion. The residential building is freely placed in the middle of a fenced open space and connected to the surroundings with the front and rear openings. High stone walls mark the boundary of the property.








The mansion houses a renaissance rectangular fireplace with preserved stucco hood decoration, an elegant renaissance stone sink with embossed edges and a rare example of the only preserved wooden balcony over the staircase, called 'balatur', from the 16. century which is an exception in the Dubrovnik area.
The complex has all the characteristics of Dubrovnik countryside architecture. It is the only and completely preserved summer residence of its kind in Croatia.