Restaurant La Canaria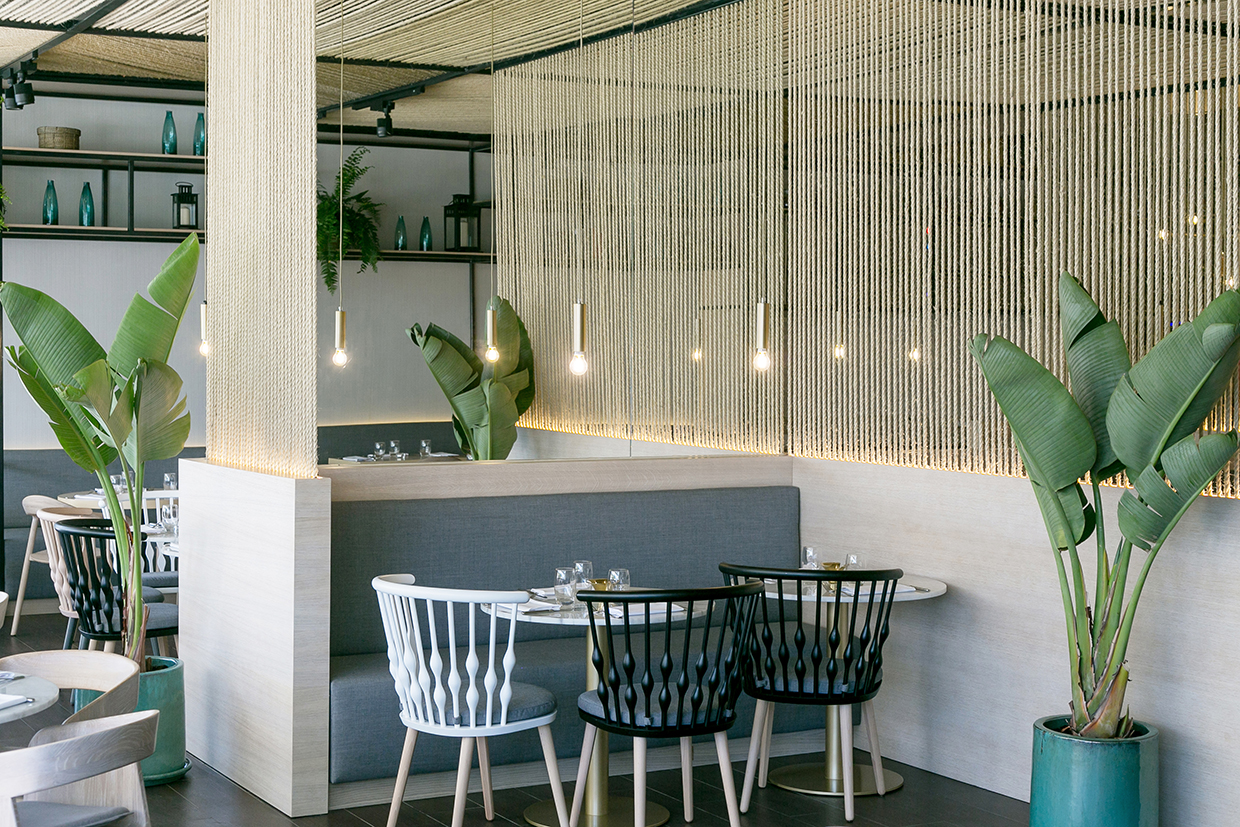 Name
Restaurant La Canaria
Date
2016
Location
Gran Canaria, Spain
Team
Nataša Ivanišević, Sandra Barcons Planella, Jordi Parcet Comas
A&A Architects / Destila
A Pinch of Design
Client
La Canaria Hotel Operation S.L.
Status
Built
Interior Design of Restaurant at Radisson Blu Resort Arguineguín in Gran Canaria, Spain
Radisson Blu Resort is located at the south of Gran Canaria in tourist village of Arguineguín. The Client wanted a restaurant renovation with a need to increase seating capacity and to escape from sterile design, creating more cosy ambience with an atmosphere of controlled luxury.
Our conceptual approach was born from the values of Radisson Blu's design heritage with Refined nature being the key theme as a celebration of locality, looking to the landscape, local ingredients and culture for inspiration and choosing the elements and materials to tell a story that is delicate, natural, contemporary and surprising.
The Restaurant is divided in smaller areas with the main entrance from the terrace and inner access on the opposite side. The space provides the guests with views into the Show kitchen with open 'larder' shelves showcasing the produce and providing a visual backdrop to chefs preparing platters. Buffet counters are placed behind dining area, designed as simple volumes in white Calacatta and oak finishes.







The central part of the restaurant is treated with a lowering effect to provide for a more intimate dining space. A suspended double ceiling made of metal frames and ropes forming a 'pergola' structure above the tables generate a play of light and shadow. The booths placed in the middle of the restaurant become a central point of attraction, divided with vertical ropes to create smaller private groups of seating.
As a final layer to the design, local artworks and vegetation were juxtaposed with contemporary designed products to fit within the brand values of Refined nature and to provide a harmonious balance between Scandinavian ambience and the Canary Islands lifestyle.