Gymnasium Sisak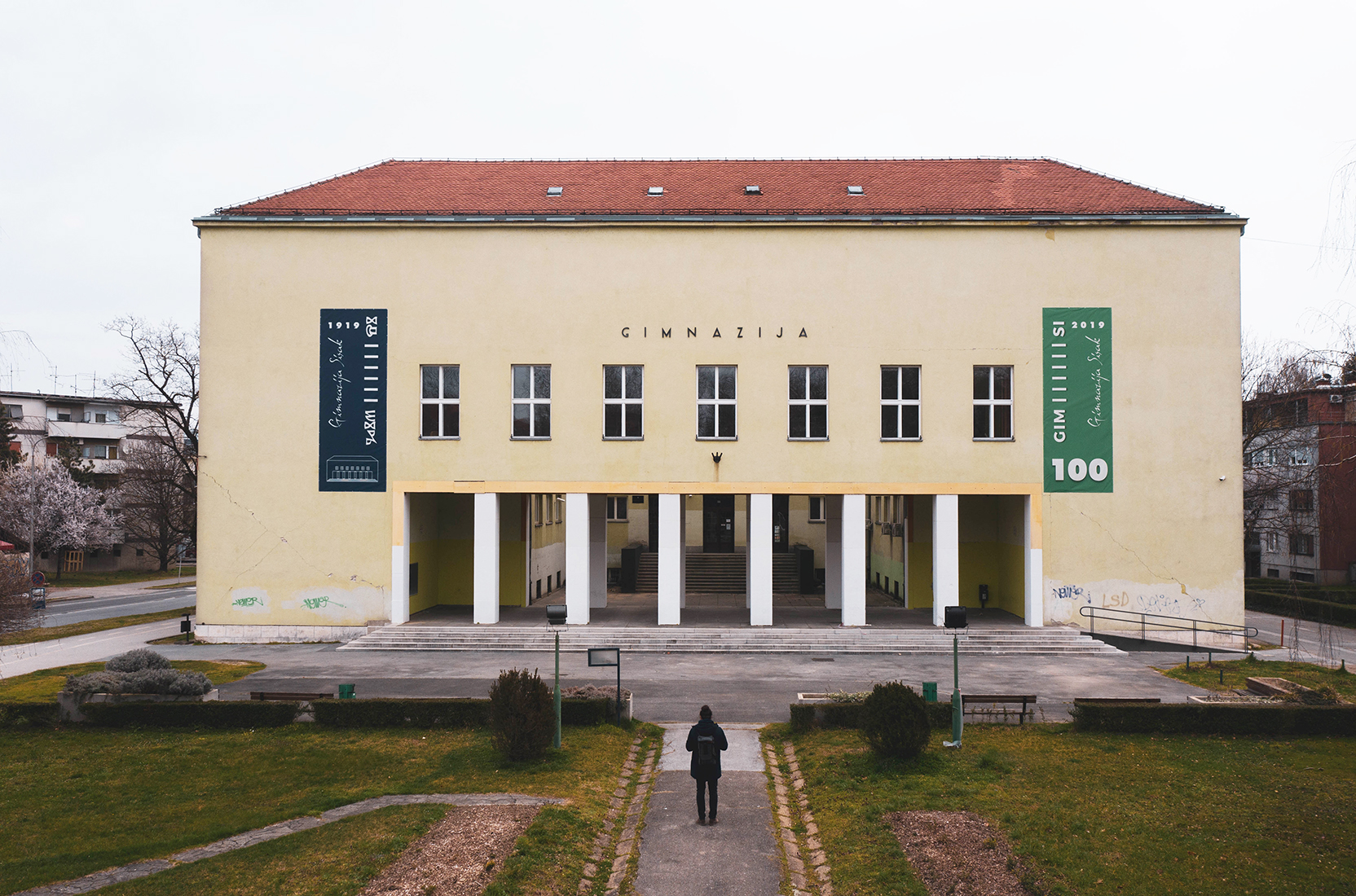 Name
Gymnasium Sisak
Date
2021
Location
Sisak, Croatia
Team
Nataša Ivanišević, Katarina Kozlović, Krunoslav Šmit, Ivan Matorić, Boja Čačić Šipoš, Mislav Stepinac, Luka Lulić, Karlo Ožić
A&A Architects / PASE Zagreb / Faculty of Civil Engineering, University of Zagreb
Client
Gimnazija Sisak
Status
Completed
Architectural Documentation of the Current State of the Gymnasium in Sisak, Croatia
The gymnasium building was built from 1930 to 1935 according to the designs of the architect Stanko Kliska. The main volume and design of the façade surfaces in the architectural composition of the building came from the school function, the application of a single-tract system and modern load-bearing structures. Hygiene requirements are met by grouping vertical rectangular windows along the walls of classroom and hallway facades.
The gymnasium building consists of a basement, ground floor, first floor and second floor. The building dimensions are 37.00 x 37.20 m. The building has a floor plan in the shape of the letter 'H' closed on the southwest side. In front of the entrance facade, a green park area has been arranged, and a school playground has been built in the northeastern part of the plot. Through the main porch the pupils enter the inner courtyard of a rectangular floor plan with an external single-legged staircase opposite the porch which leads to the main entrance of the building on the ground floor level.
The load-bearing walls are built of solid bricks of the old Austrian format 29 (39) x14x6.5 cm thick, with a total thickness of 60-80 cm in the basement, 45-60 cm on the ground floor and on the first floors. The pillars of the entrance porch are made of stone blocks of square cross-section measuring 75x75 cm. Eight pillars are placed towards the square, and six pillars towards the inner courtyard at equal intervals.









The mezzanine constructions are reinforced concrete. They are partly full slabs, in corridors and staircases, that rest on horizontal beams on brick walls, and partly fine-edged ceiling in classrooms. The ceiling structure above the entrance part of the porch is a solid reinforced concrete slab with beams.
In the central part of the building there is a reinforced concrete three-legged staircase with landings and reinforced concrete columns. The corridors have the shape of the letter 'H', where the width of the corridor is approximately equal to half the width of the classrooms.
The gymnasium building was damaged in an earthquake on the 29th of December in 2020 and is currently the subject of a reconstruction project.